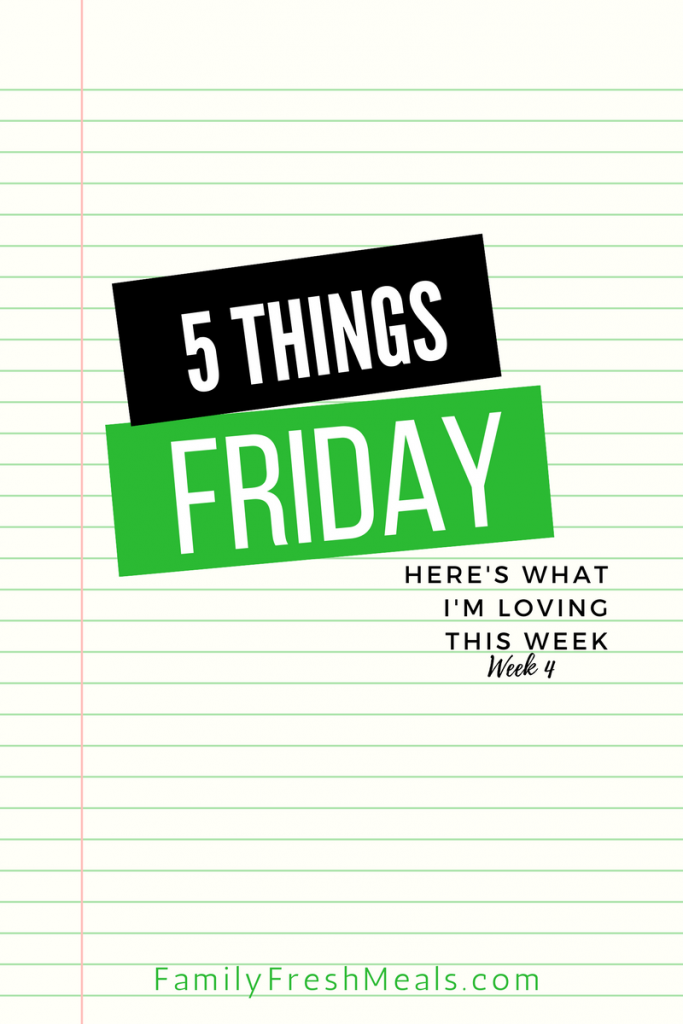 Howdy Family Fresh Meals family and friends!
Welcome back to another week of Five Things Friday! Each week I'll be sharing some of the coolest things I have found, bought or I'm dying to try! Let the fun begin with Five Things Friday Week 4!
(Post contains affiliate links. We are a participant in the Amazon Services LLC Associates Program, an affiliate advertising program designed to provide a means for us to earn fees by linking to Amazon.com and affiliated sites.)
Five Things Friday Week 4
Simply click on the images or links to grab your own!
1. The game keeps going when the sun goes down! This lighting kit for bean bag boards provides lights for BOTH corn hole boards and holes.
2. . The lovely folks over at The Floating Pillow sent me a water pillow to try last week. I was a little weirded out when I heard "water pillow", but gave it a try! Yes, you put water INSIDE the pillow. The verdict? LOVE it! In fact, my youngest daughter keeps stealing mine, so it looks like I'll be ordering them for the whole family now! haha
3. Get ready for fun food wars at any meal. Impress that date or your kids. Portable and light so you can carry them with you and fit in your pocket!
4. Enjoy your happy hour in style with this beautiful cheese and cracker board!

5. Is this mug speaking to anyone else? I'm totally ordering this for myself…TODAY!
---
Do you love Family Fresh Meals? Never miss out on FUN new meals or Easy Lunchbox Ideas for the Family and SIGN UP to have my posts sent right to your inbox! It's EASY PEASY! Just CLICK HERE and enter your email!
XO
Corey, Darryl, Big D & Little D