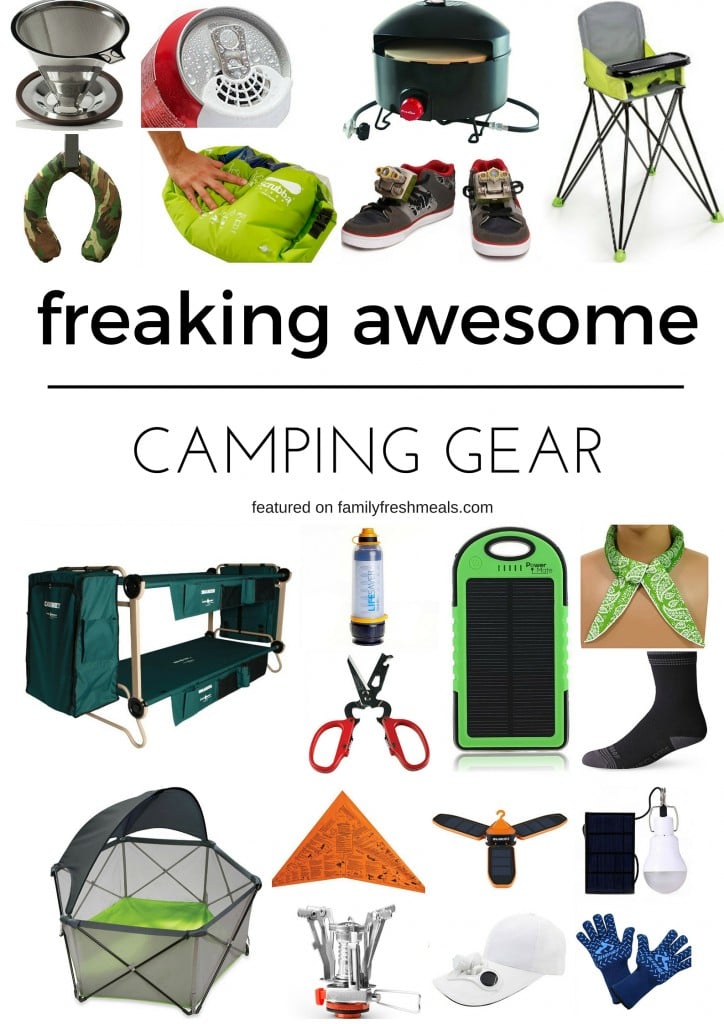 contains affilate links
Where are my camping fans at? Whether your into glamping or hard-core, no electricity primal type camping (yikes!), it's always fun to have some freaking awesome camping gear for you trip!
This list has everything you need to prepare for your next outdoor adventure or camping trip. I mean really…. how did I ever survive camping without this amazing wood burning stove/usb charger. And did you know there is a pocket shower? HA!
Without further ado, here is your FREAKING AWESOME camping gear round up! Which one of these fun gadgets will you be taking with on your next outing?

Inflatable Compressible Pillow

Pour Over Stainless Steel Coffee Brewer
Camping Outdoor Oven with 2 Burner Camping Stove
Heat Resistant Grilling Gloves

Bunk Cot with 2 Organizers, 2 Cabinets and Leg Extensions

Bandana / Cravat with Survival Information
Queen Size Family Sleeping Bag
Do you love Family Fresh Meals? Never miss out on FUN new meals or easy lunchbox ideas for the family and SIGN UP to have my posts sent right to your inbox! It's EASY PEASY! Just CLICK HERE and enter your email!
XO
Corey, Darryl, Big D & Little D