My latest ecookbook is the solution to all your no-time-to-cook problems.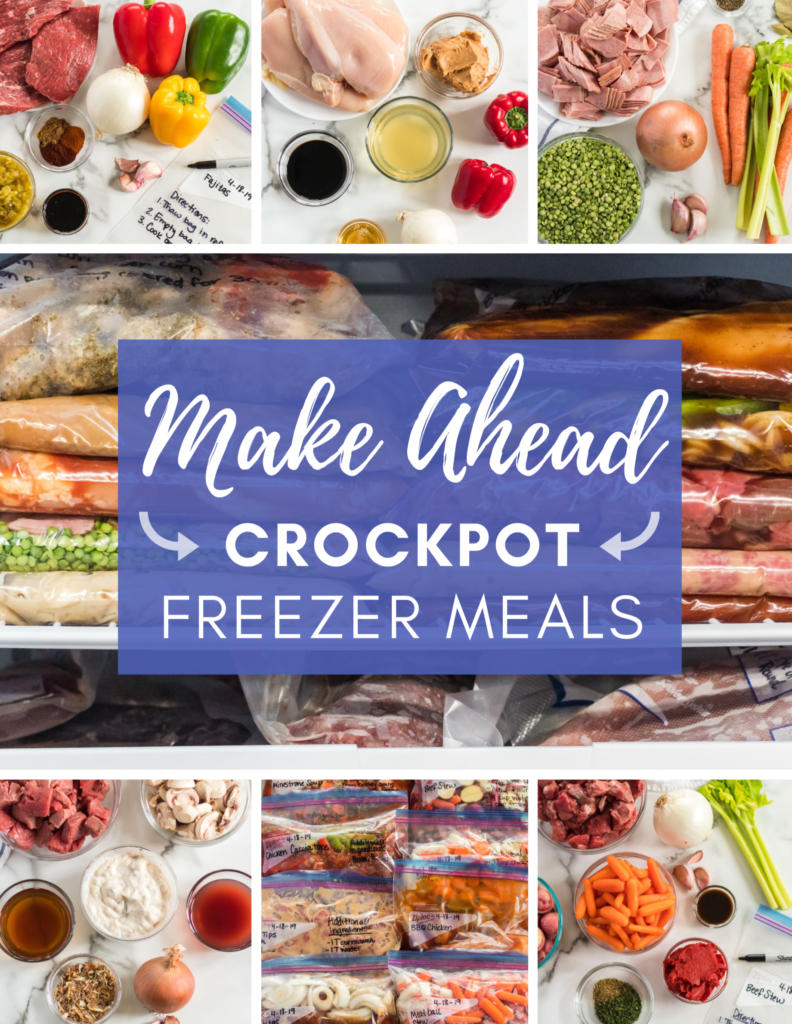 All your favorite Slow Cooker Freezer Meals in one place!
For busy cooks, the Crockpot is a real godsend. It solves the problem of what to eat on those days when you know you're going to be dashing in the door minutes before dinnertime. You can just toss all your ingredients into the crock in the morning, turn it on, and have a hot meal waiting when you come home.
But what about those times when you're busy all day, without even the time to throw together a Crockpot meal in the morning? What if you have to jump out of bed, run out the door, and keep running all day?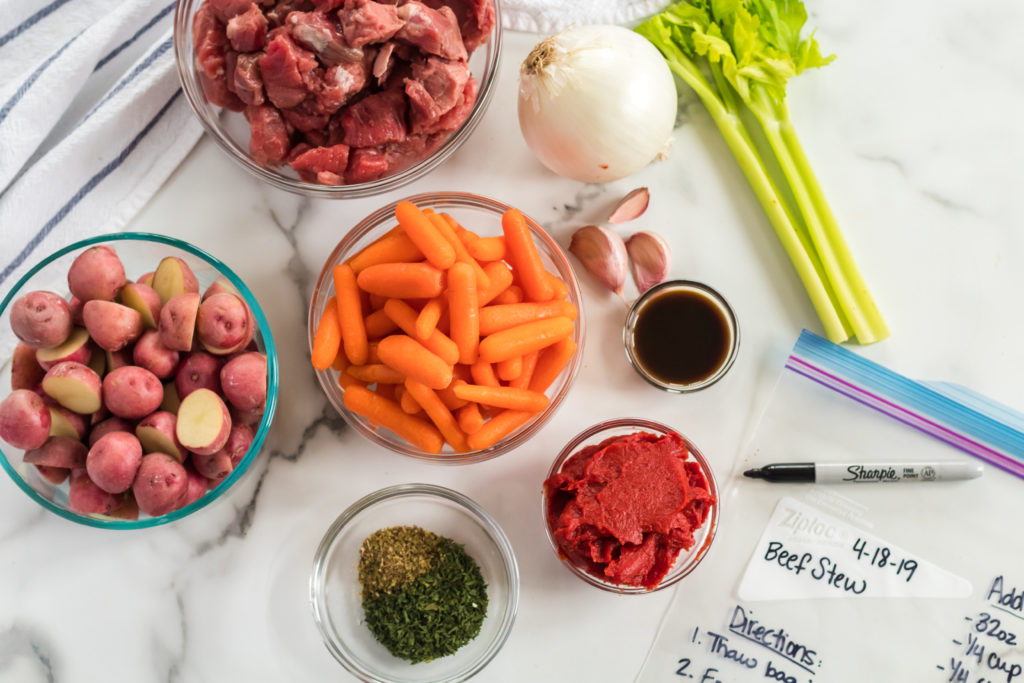 Believe it or not, your trusty Crockpot can help you with these occasions too. You just have to plan ahead a little.
In my latest e-cookbook, Make Ahead Crockpot Freezer Meals eBook, I show you how to create freezer meals from Crockpot favorites. With this handy book as your guide, you can whip up a delicious Crockpot meal like beef stew or BBQ chicken whenever you've got some free time, and pop it in the freezer. Next time you come home too late or too exhausted to cook, you'll have a whole ready-cooked meal on ice.
Buy it now for the low price of 5.99, and all your last-minute meal worries are over. To celebrate the launch of this new ebook, I am offering 30% off ALL my cookbooks (including this one) until 9/29/19. Use code fresh30 at checkout to receive your discount.
This cookbook will show you how to take top 10 fan favorite crockpot recipes and turn them into freezer meals. Stash a couple of these in your freezer, and next time you come home after a busy day, you can serve your family a delicious, home-cooked meal.
full photos and steps for each recipe.

nutritional information included for each recipe
Full List of Recipes in my Make Ahead Crockpot Freezer Meals eBook:
Crockpot Beef Burgundy
Crockpot Minestrone Soup
Crockpot Beef Tips & Gravy
Crockpot Thai Peanut Chicken
Crockpot Meatball Stew
Crockpot Beef Stew
Crockpot BBQ Chicken
Crockpot Split Pea Soup
Crockpot Chicken Cacciatore
Crockpot Fajitas