The mini me of your favorite summertime dessert!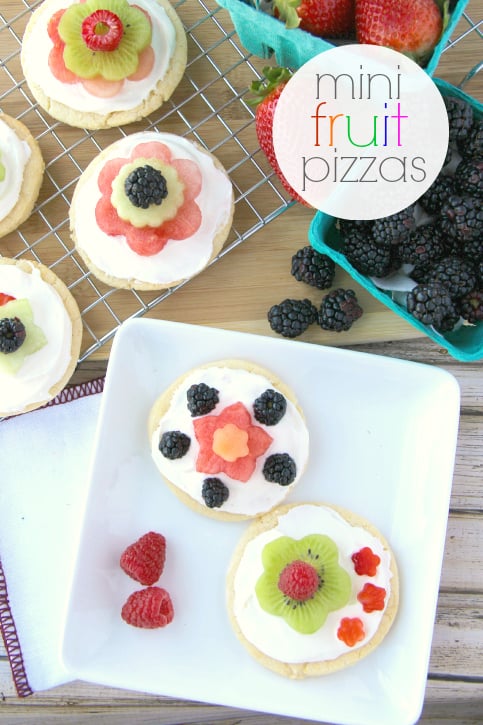 Fruit pizzas are the best, aren't they? These miniature versions can be assembled before a gathering or your can set out plain sugar cookies, the creamy frosting topping and a variety of fruit flowers for people to design their mini fruit pizzas. Either way, you have a guaranteed hit everyone at the party will LOVE!
P.S. Wouldn't these be AMAZING to make for Mother's Day!? (hint hint honey)
Head on over to BettyCrocker.com to check out my latest Mini Fruit Pizza Recipe. There you will find all the details including the secret for this unforgettably creamy frosting!
And remember, you can catch-up on all my BettyCrocker.com creations HERE!