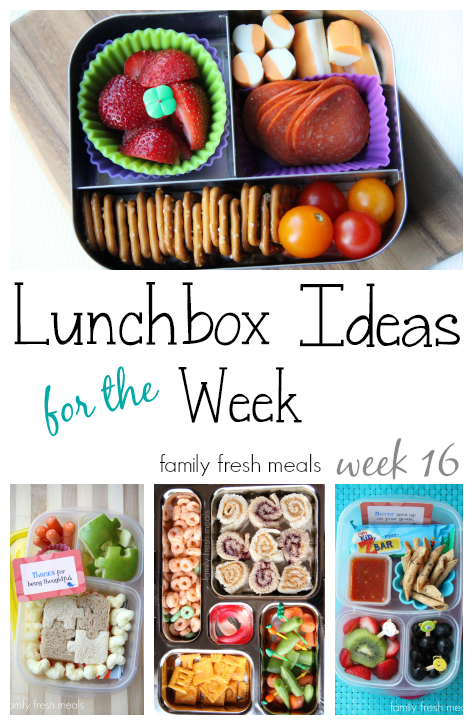 How's the lunch packing going folks? I hope you are all still having fun packing up those lunches! Recently, I have had some comments come in about kids not eating certain foods…… something like, "My kid wouldn't touch an olive!" – "I don't know any kids who would eat broccoli for lunch!"- "You're in a dream world if you think kids would eat those veggies"
I get it. I know all kids aren't going to like ALL foods. But it doesn't hurt to throw in a couple new foods, or foods your kids have rejected in the past. Worse case, they don't eat that small part of their lunch. Best case, they try it again and like it!
The reason my kids enjoy so many foods is because I try, try and try again. My little one HATED cucumbers forever and then just last week ate a big bowl full. It goes both ways. My oldest was a cheese monster, and now will only eat shredded cheese for some reason. (<— so annoying)
Long story short…. This is what I pack my kiddos. Sometimes they eat everything, sometimes they don't. We all have different tastes and you have to pack what works for you. But I would highly recommend slipping in some new foods/rejected foods in SMALL quantities from time to time….it might just pay off.
Now back to business. Here is what I packed this week for the girls. As always, I try to keep these ideas quick yet cute!
---
For this lunch, I packed a puzzle sandwich, cheddar puffs, apples, carrots and some mini cookies. Pack in EasyLunchboxes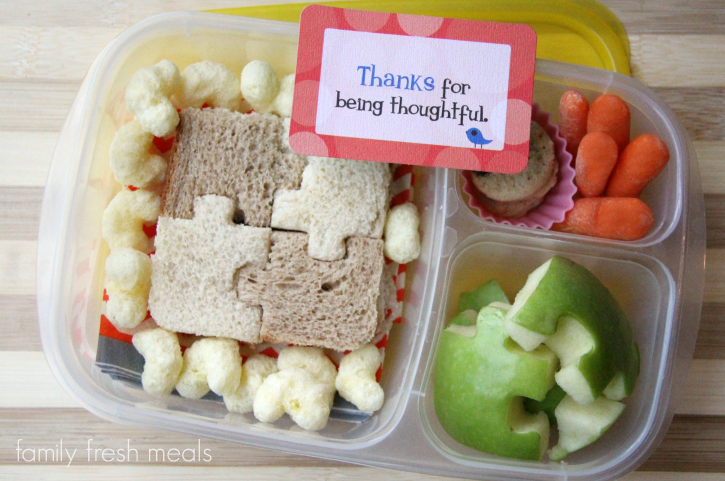 ---
The apple and gummy worm from last week was a HUGE hit, so I decided to pack that favorite up again here. There's also a half sandwich, baked chips and some avocado.
LUNCH TIP: To prevent avocado from browning, squirt that sucker with some lime juice 🙂 Packed in a Lunchbot Trio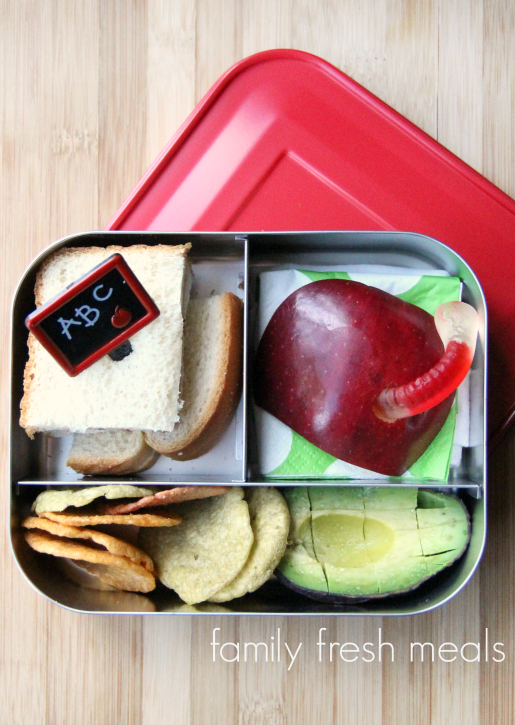 ---
In this Planetbox lunch I packed some almond nut butter and jelly sushi rolls, dry cereal, crackers, snap peas, carrots and the last lonely gummy worm.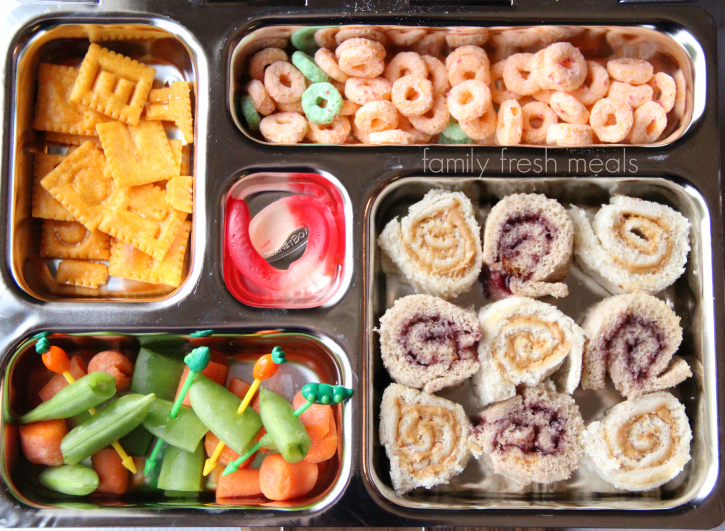 ---
This was the favorite lunch this week 🙂 Chips, salsa, Cliff Bar, black olives, and some fresh fruit. Yummmm right?! Pack in EasyLunchboxes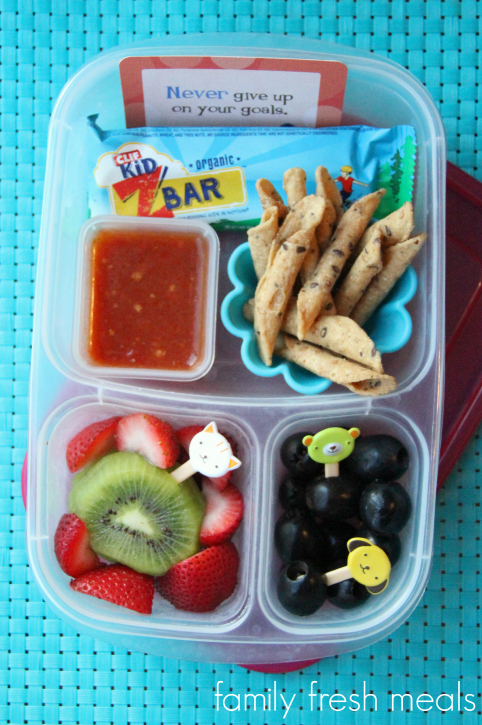 ---
Last but not least we have a quick and easy deli box. Pretzels, pepperoni, cheese, tomatoes and strawberries.Packed in a Lunchbot Trio