Give that boring old sandwich a rest and give these a try!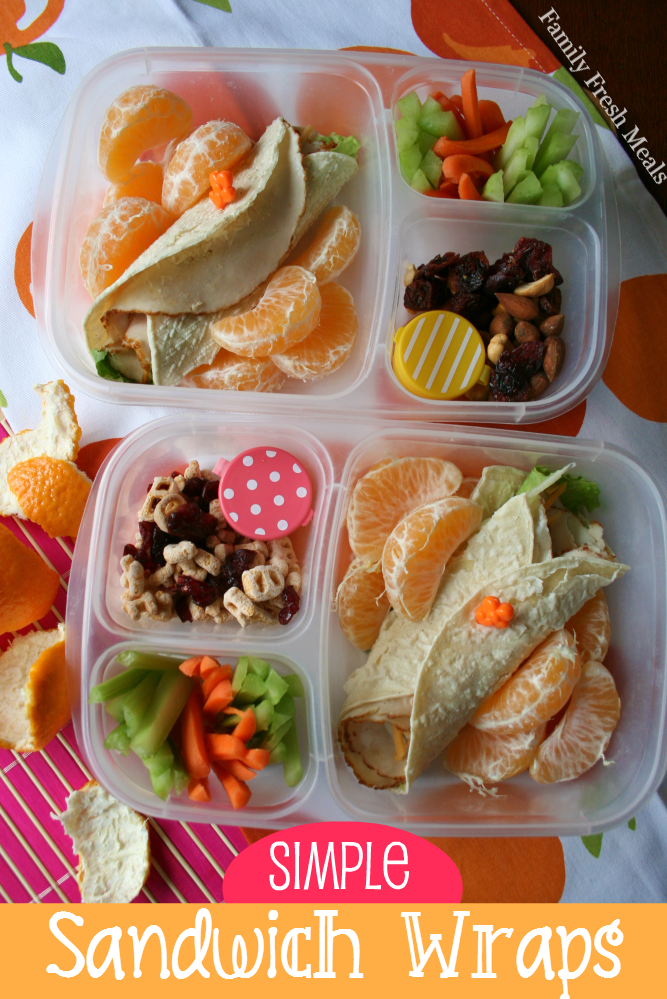 Simple Sandwich Wraps
Does your child only like one type of sandwich? Here is a fun way to shake up the routine in a subtle way.Turn that boring sandwich into an EASY, healthy wrap. Simply place all your usual sandwich ingredients into a wrap.
These simple sandwich wraps work great with lunch meats, chicken salads, AND PB & J 's! Have fun experimenting with your child's favorite sandwich.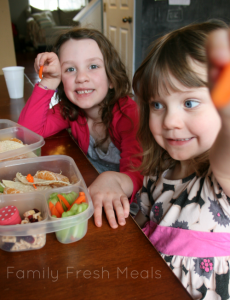 For these EasyLunchBox lunches I packed turkey wraps, with some lettuce, avocado and mustard. In the side compartments are fresh veggies, cereal/berry/nut mix and a small container of dressing for dipping.
What's your favorite sandwich?