I want to be a nacho man! (Or woman!)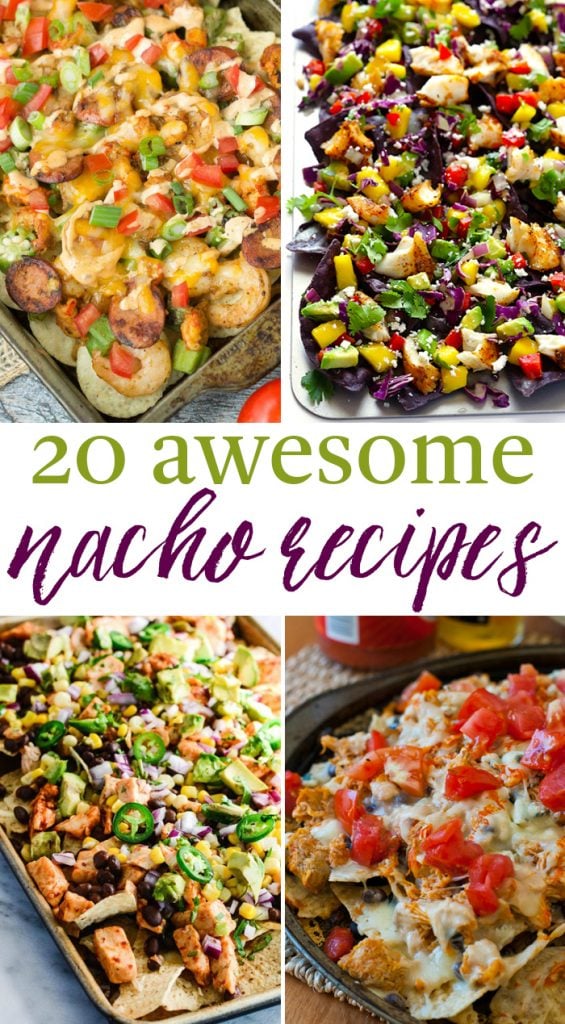 Well, folks, the Big Game is this weekend! And for a lot of people, that news brings two different responses. The first one is "Yeah, can't wait!" And the second, just a moment later, is "OMG, what am I going to feed everyone?" For everyone who's still trying to get the game-day menu sorted out, I have a great idea: nachos.
Nachos are the ultimate football fare. They're hot and zesty, so they warm you up in the cold weather. But unlike, say, ribs, they're also easy to eat with one hand (while pumping your fist in the air with the other one). Now, when I say "nachos," what comes into your mind is probably the classic, simple combo of tortilla chips, melted cheese, and hot peppers. And hey, there's nothing wrong with that – it's a classic for a reason.
But there's also no need to limit yourself to the basics. For folks who like to experiment, there are tons of different ways to make nachos. You can load them up with meat, fish, veggies, beans…even eggs and bacon! You can tinker with all kinds of spices, from Italian to Cajun to BBQ. You can cook your nachos on the stove, in the oven, in the Crockpot, or even over a campfire.
With so much to choose from, there's a nacho for every guy and gal out there. And they even have their own theme song! Ready, everyone? NACHO, nacho man….
20 Awesome Nacho Recipes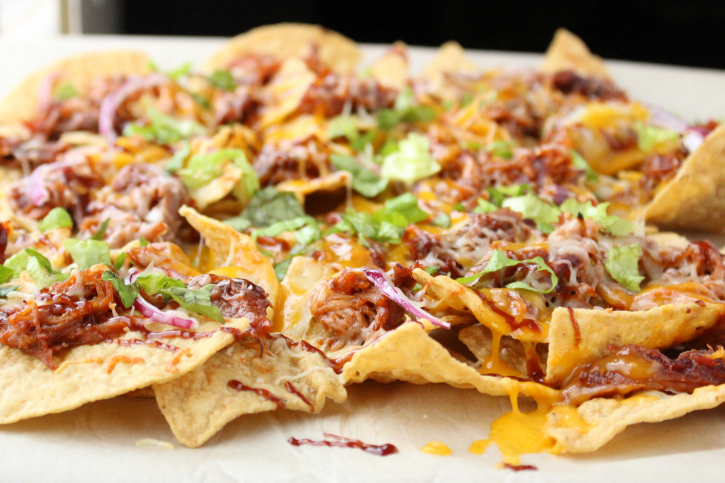 Loaded Pulled Pork Potato Nachos
Bacon and Egg Breakfast Nachos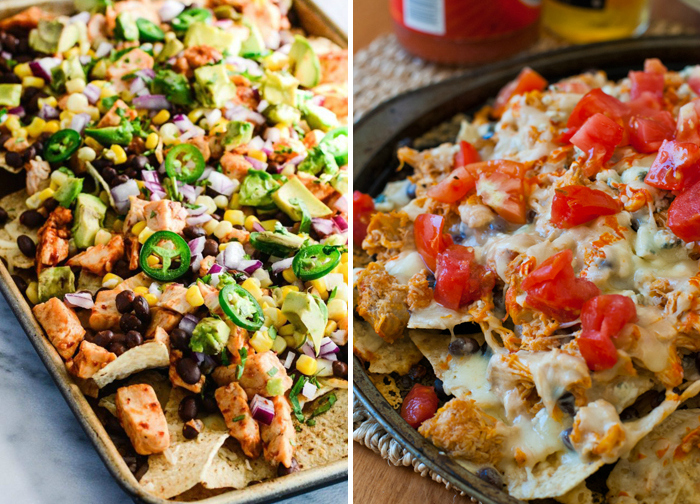 Spicy Blackened Shrimp Skillet Nachos
Slow Cooker Beef and Bean Nachos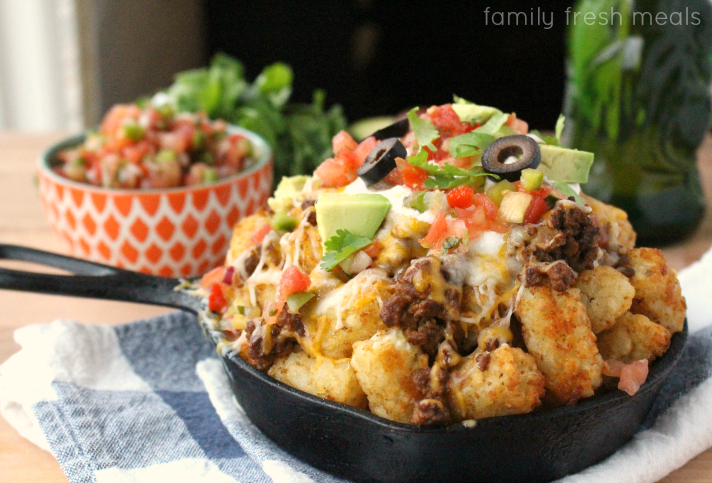 Oven Baked BBQ Chicken Pizza Nachos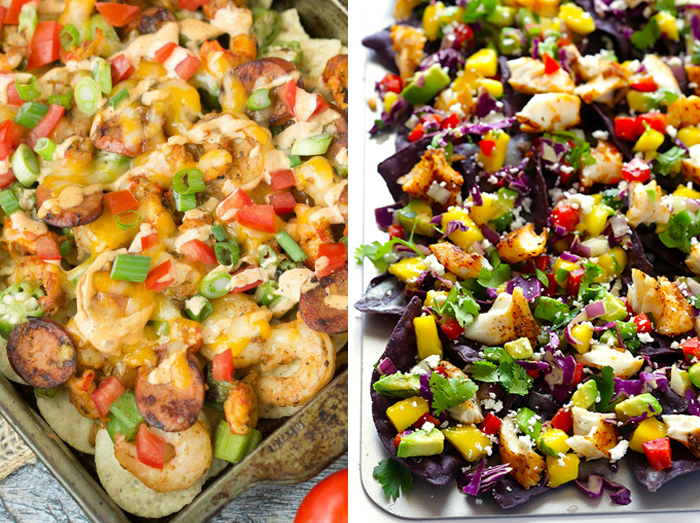 Do you love Family Fresh Meals? Never miss out on FUN new meals or easy lunchbox ideas for the family and SIGN UP to have my posts sent right to your inbox! It's EASY PEASY! Just CLICK HERE and enter your email!
XO
Corey, Darryl, Big D & Little D