Do you want to know the secret of a GREAT baked potato?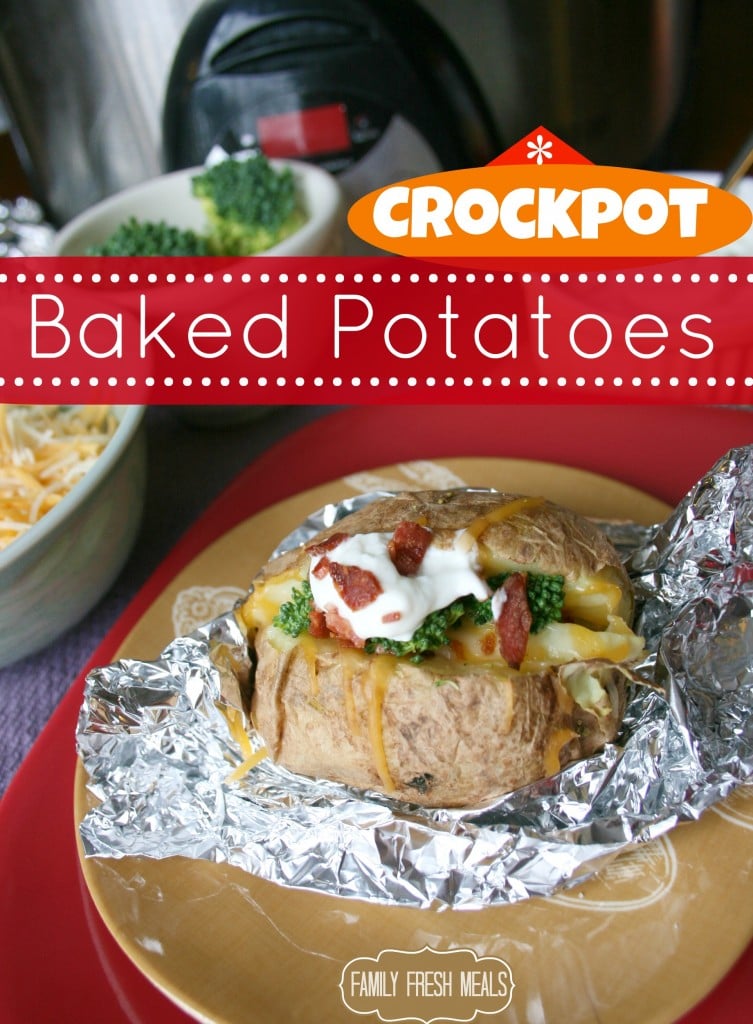 Who doesn't love a great baked potato? I know my family does. And what's the easiest way to make them?
In the CROCKPOT! Plop those spuds in the trusty crockpot before you leave for work, and come home to warm, creamy, super yummy baked potatoes.
I know some of you are thinking, "isn't microwaving a potato faster?" Well, yes but the slow and low cooking method of the crockpot leaves you with a creamier, potato.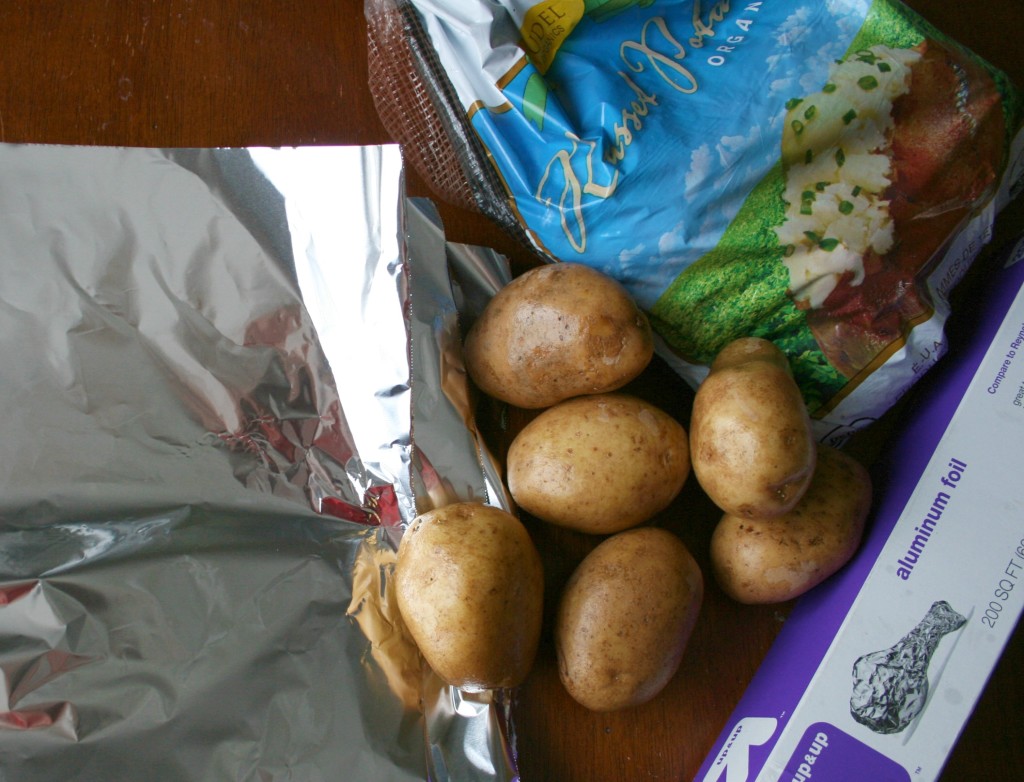 Here is what you need:
– Russet potatoes (or as many as you would like to serve) I did 6
– aluminum foil
– optional butter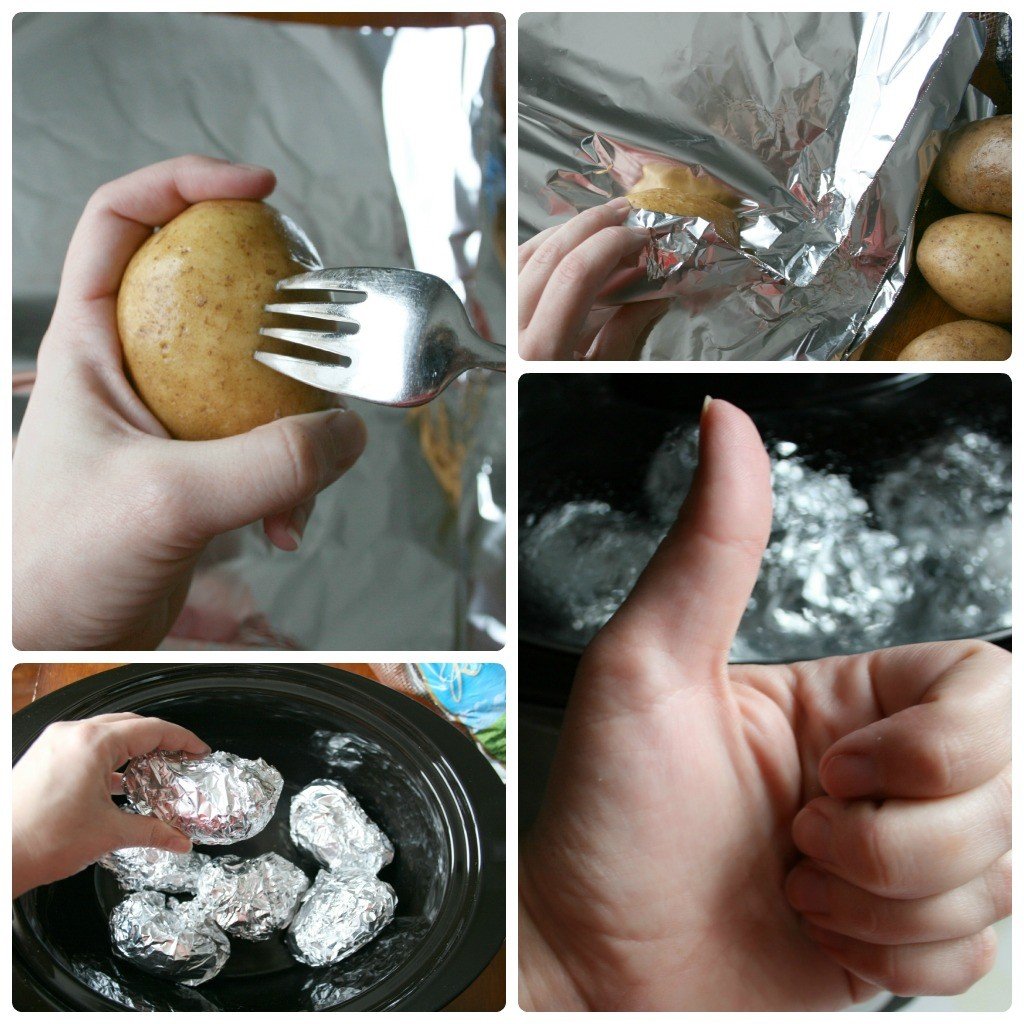 1. First, wash potatoes. Pierce each potato a couple times with a fork.
2. Wrap each in a piece of foil (Optional: if using butter, place about 1/2 TB butter in foil packed)
3. Place in crockpot and cook of LOW for 7-8 hours. (If you have smaller potatoes, aim for the 7 hours, super large potatoes, 8 hours. You can also do HIGH setting for 4.5-5 hours)
After potatoes are done, have fun topping your Crockpot Baked Potatoes with some cheese, bacon and our favorite….broccoli!
>What's your favorite potato topper?<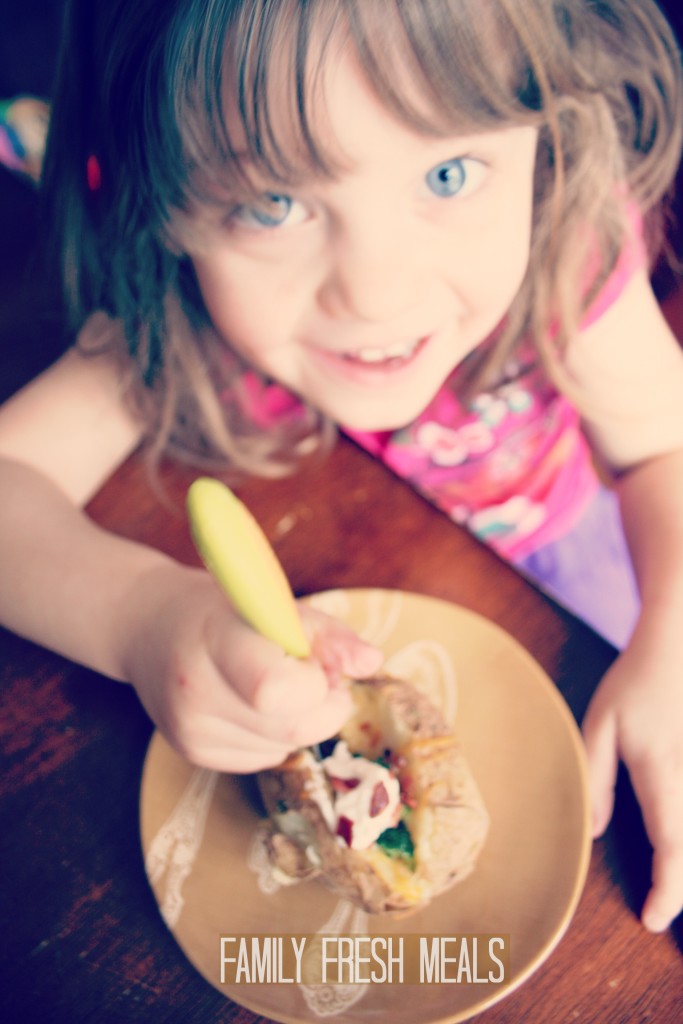 Do you love Family Fresh Meals? Never miss out on a FUN new meal or idea and SIGN UP to have my posts sent right to your inbox! It's EASY PEASY! Just CLICK HERE and enter your email!
XO – Corey, Darryl, Big D & Little D
Crockpot Baked Potatoes
Corey: Corey Valley
Serves: 6-8
Ingredients
Russet potatoes (or as many as you would like to serve) I did 6
aluminum foil
Instructions
First, wash potatoes. Pierce each potato a couple times with a fork.
Wrap each in a piece of foil (Optional: if using butter, place about ½ TB butter in foil packed)
Place in crockpot and cook of LOW for 7-8 hours. (If you have smaller potatoes, aim for the 7 hours, super large potatoes, 8 hours. You can also do HIGH setting for 4.5-5 hours)