Why yes, that is cheese oozing out of my meatballs.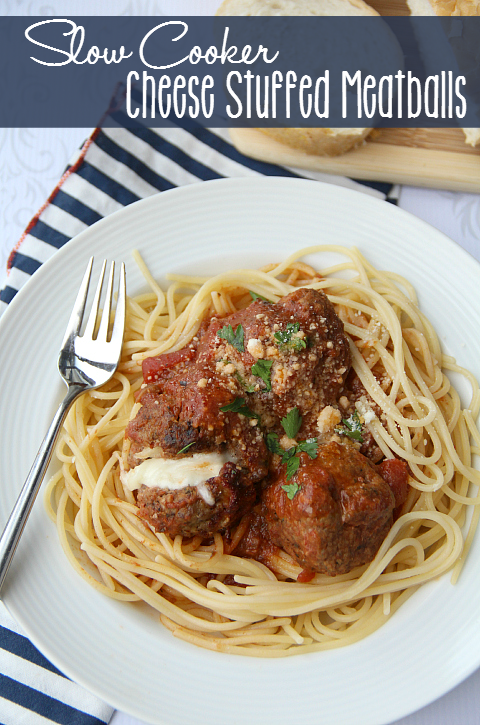 Have you met a kid who didn't LOVE spaghetti and meatballs? I know I haven't. It's easily a family favorite among many. Tastes great, easy to make and the whole family has happy tummies.
Do you want to know how to make spaghetti and meatball night EVEN BETTER?  Lets take this family favorite up a notch and add an ooey- gooey center of cheese! Oh my!
I know, I know, this sounds difficult, but it's NOT!  With minimal prep, they cook themselves all day in the crockpot while you tend to more important things like, catching up on your latest novel, building a blanket fort for the kids or grabbing some coffee with your best friend.
Wanna know how to whip up this Slow Cooker Cheese Stuffed Meatballs? I created this mouth-watering recipe for BettyCrocker.com. There are detailed pictures of each step over there, so if you need some visual help with this recipe, head on over there.
Slow Cooker Cheese Stuffed Meatballs
Corey: Corey Valley
Serves: 6
Ingredients
2lb lean (at least 80%) ground beef
½cup Progresso™ Italian style bread crumbs
¼ cup grated Parmesan cheese
1
teaspoon salt
1 teaspoon crushed dried basil leaves
¼ teaspoon pepper
1 teaspoon Worcestershire sauce
2 cloves garlic, minced
2 eggs
8 oz small fresh mozzarella balls
3 tablespoons olive oil
2 jars (25 oz each) tomato pasta sauce
12 oz uncooked spaghetti
Instructions
In large bowl, mix beef, bread crumbs, Parmesan cheese, salt, basil, pepper, Worcestershire sauce, garlic and eggs. Shape into 14 to 16 (2-inch) meatballs. Press 1 small mozzarella ball into center of each meatball, sealing it inside.
In 10- to 12-inch skillet, heat oil over medium-high heat. Add meatballs; cook just until browned on all sides.
Pour 1 jar of the pasta sauce into 3- to 4-quart slow cooker. Carefully place browned meatballs over sauce. Pour second jar of pasta sauce over meatballs.
Cover; cook on Low heat setting 5 to 6 hours.
When about 15 minutes are left, cook and drain pasta as directed on package. Serve meatballs and sauce over cooked spaghetti.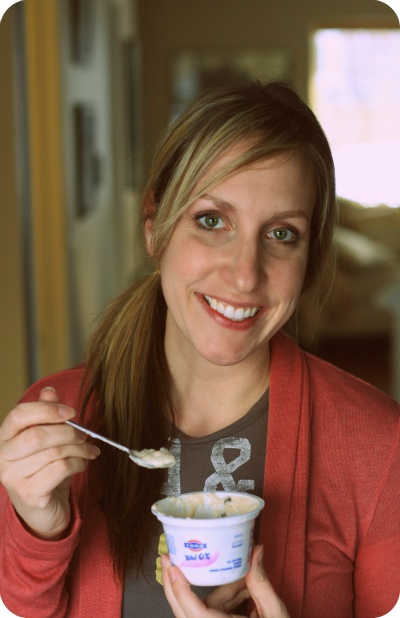 Do you love Family Fresh Meals? Never miss out on a FUN new meal or idea and SIGN UP to have my posts sent right to your inbox! It's EASY PEASY! Just CLICK HERE and enter your email!
XO
Corey, Darryl, Big D & Little D


Make sure to check out my other recipes over at BettyCrocker.com