Some more spooky fun Halloween food coming your way!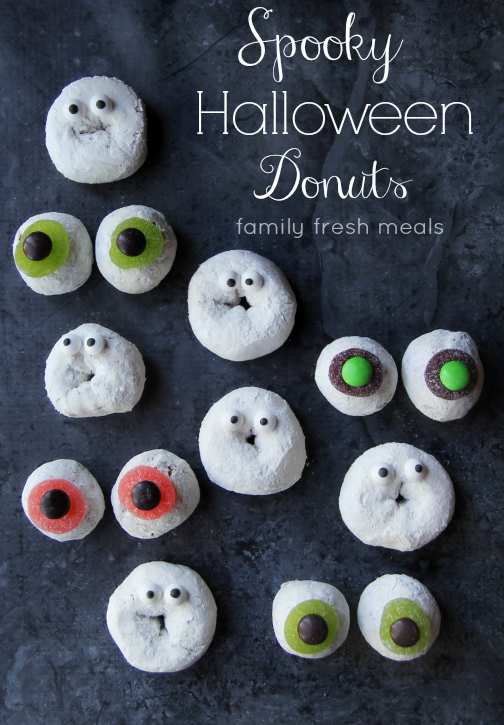 This weekend, my daughters and I decided to make a batch of Halloween Bark to share with friends. While waiting for the bark to dry, we decided to look through the Scholastic Magazine that was sent home from school with the girls. We found some spooky donut hole eyes to make, and just happened to have all the ingredients to make them!
Then we decided to have even more donut fun, and make little donut ghosts with the leftover candy eyes we had from the Halloween Bark recipe!  SO FUN, right?! These Fun Halloween Donuts would make a delicious dessert, a creepy cool breakfast (paired with some fruit and eggs) or an easy edible craft for classrooms.
And talk about easy!
For the Spooky Eyes, you'll need donut holes, gummy Lifesavers and M&M's ( raisins also work great).
TIP: to keep these eyeballs from rolling around, cut a small slice off the bottom.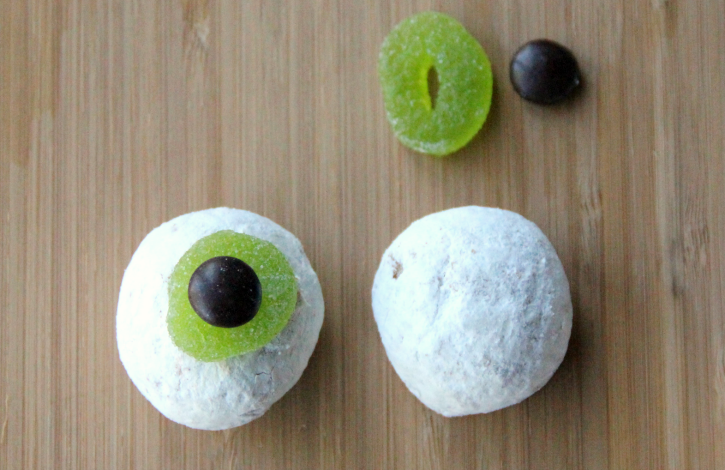 For the Ghost Donuts, you'll need mini donuts, and candy eyeballs.
TIP: For either of these donuts, if you are going to be traveling with this, and want the eye balls to stay put, simply add a dab of frosting to the back of the eyes, to act as glue.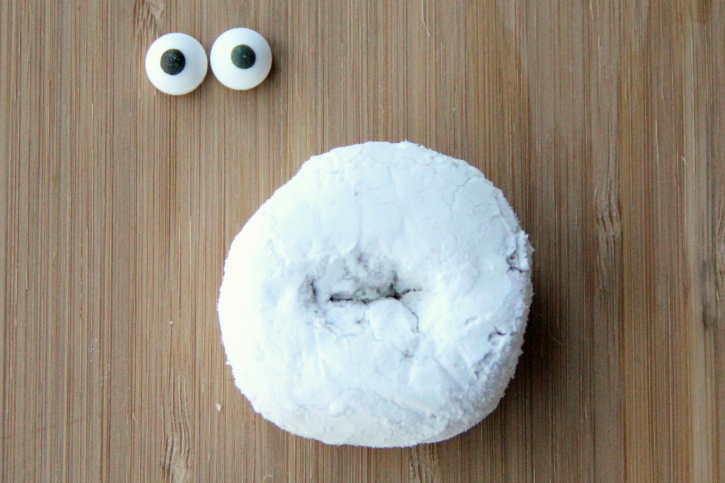 And there you have it! Spooky Fun Halloween Donuts!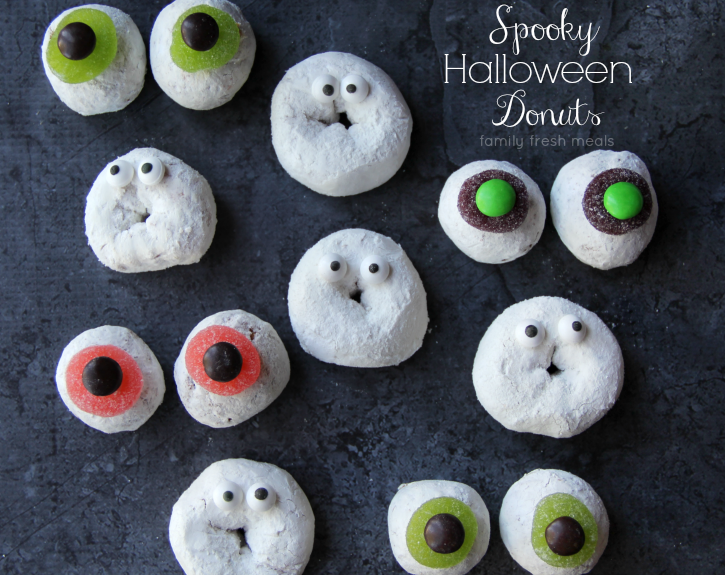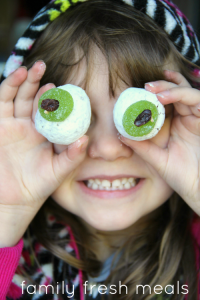 Do you love Family Fresh Meals? Never miss out on FUN new meals or easy lunchbox ideas for thefamily andSIGN UPto have my posts sent right to your inbox! It's EASY PEASY! JustCLICK HEREand enter your email!
XO
Corey, Darryl, Big D & Little D

Here is what I used to make these Fun Halloween Donuts!
Click on the images for more details
 (Post contains affiliate links)
Fun Halloween Donuts
Corey: Corey Valley
Serves: 10-12
Ingredients
mini donuts
donut holes
gummy lifesavers
M&Ms
(optional frosting for "food glue"
Instructions
Place candy on donuts. If you need the candy to stay put for traveling, place a little frosting on the back of candy before placing it on the donut.