There's more to lunch than sandwiches!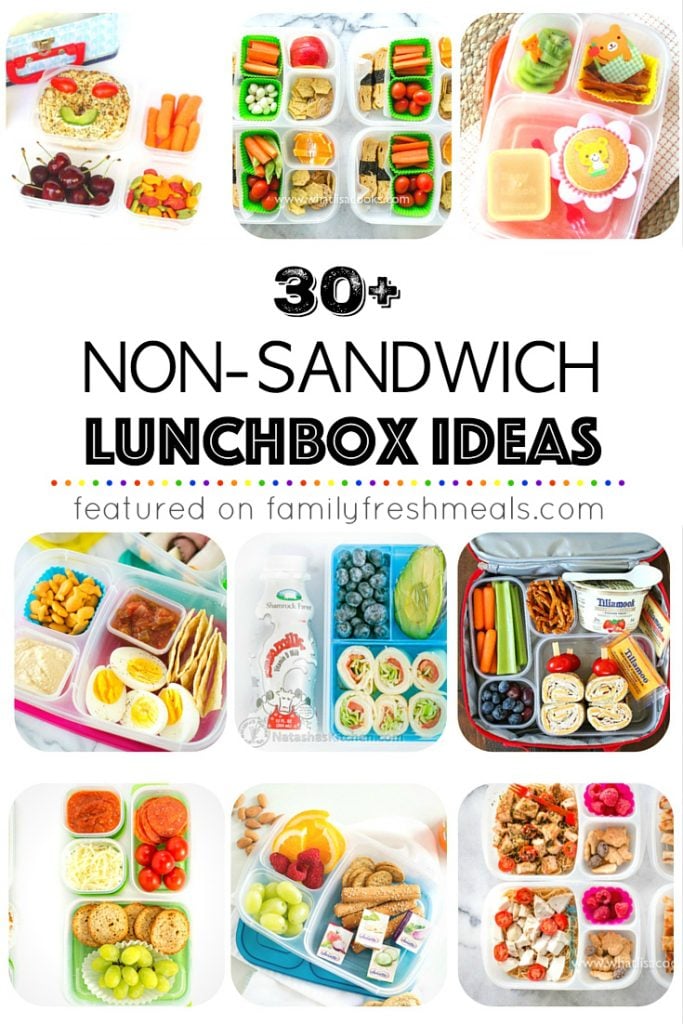 At the start of the new year, a lot of people make the resolution to take a healthy lunch to work every day. It's a great idea, because a homemade lunch isn't just better for you than a restaurant meal – it's better for your wallet, too.
Plus, when you pack your own, you can cater to your own personal tastes better than a fast-food drive-through can. If you hate olives, you can leave them out. Or, if you need extra protein to keep you going through the afternoon, you can put it in.
Unfortunately, when some people hear, "packed lunch," they automatically think "sandwich." So they end up with tuna on Monday, bologna on Tuesday, peanut butter on Wednesday…sandwich after sandwich, day after day, until they just can't take it anymore. And so that wonderful resolution ends up falling by the wayside.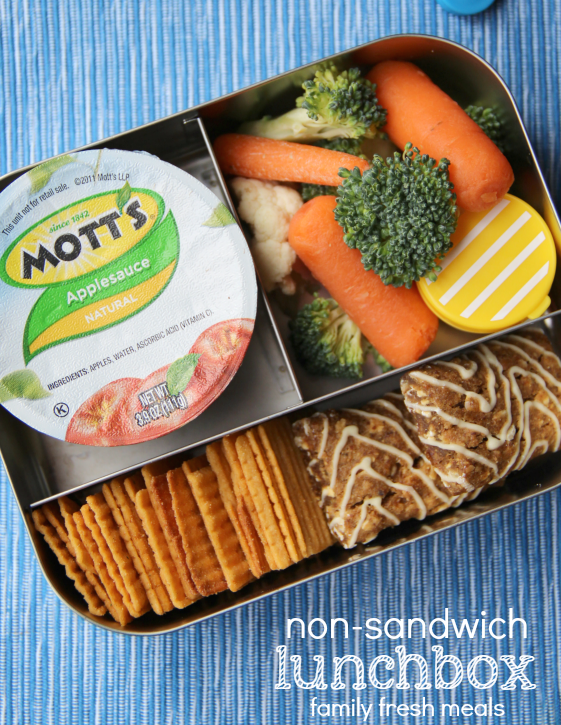 Don't fall into the sandwich trap! There are tons of other great things you can put in a lunchbox, from salads to wraps to muffins to pancakes. I've put together a list of more than 30 ideas to get you started – enough to get you through a month of lunches and then some. With so much to choose from, you'll never be tempted to hit the drive-through again.
PLUS I have included some FREE PRINTABLE LUNCH NOTES to include in your kiddo's lunches. Heck, anyone you are making a lunch for tomorrow morning will smile when they get one of these! Printable is at the bottom of the page. Enjoy!
30 Non Sandwich Lunchbox Ideas
Mini Croissant Crabs Bento Lunch || Eats Amazing
Tamago (Japanese Egg Omelette) || What Lisa Cooks
Practical School Lunch Ideas, Cold and Hot School Lunch || Natasha's Kitchen
Black and Green Chickpea Salad || Family Fresh Meals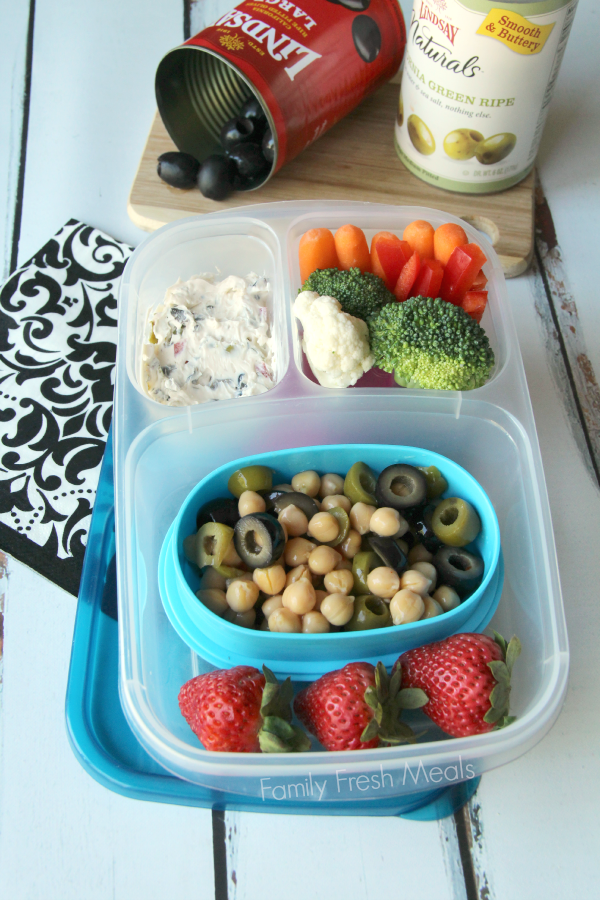 Chopped Asian Chicken Salad || Baked Bree
Spinach Mac And Cheese Muffins from Rachel Cooks
Pasta with Roasted Vegetables from Archana's Kitchen
More Sandwich Free Lunches with Le Petite Fromage from Baked Bree
Turkey Wraps from Darling be Daring
Copy-Cat "Starbucks" Protein Box from Following in My Shoes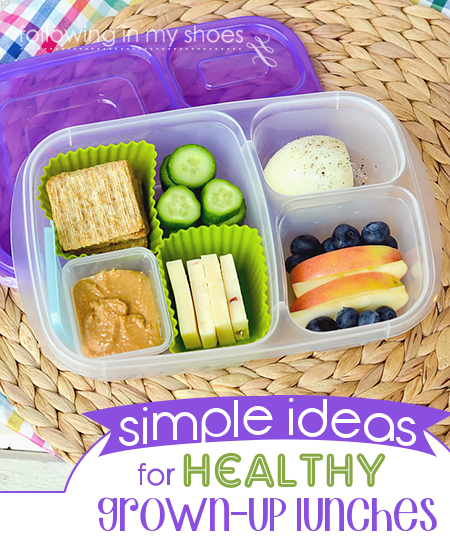 Pesto Pasta Salad with Salami and Mozzarella from Garnish with Lemon
Creamy Turkey Pinwheels || Yummy Healthy Easy
5 Inspiring Lunch Ideas to Make Your Kids Smile || Scattered Thoughts of a Crafty Mom
Top 5 Lunch Ideas for Picky Eaters || The Mother List
Sargento Natural String Cheese Snacks || Baked Bree
Homemade Pizza Lunchables || Family Fresh Meals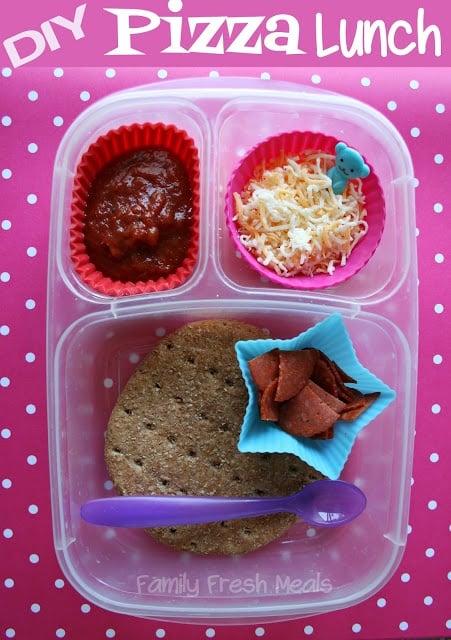 Leftovers Make Great Lunches || Chaos and Confections
Noodles + Pizza || What Lisa Cooks
Back to School Lunch Box Ideas || Vicky Barone
Easy Ham and Cheese Mini Quiches || Momables
Grain Free School Lunch Idea: Pizza Mini Quiches || Laura Fuentes
Chobani Kids and Tots Yogurt || Easy Lunch Boxes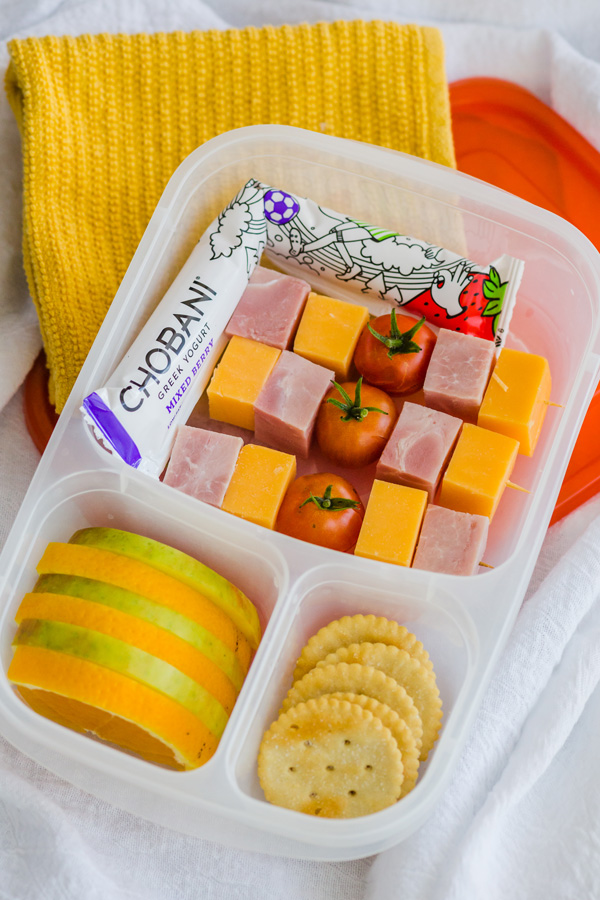 Lunch Box Ideas: Things to put in a thermos || My Mommy Style
Bistro Box Lunch! || Green Lunches, Green Kids
Full of Smiles School Lunch || Small Friendly
Peanut Butter Bagel || Operation Lunch Box
Mini Pancakes || Family Fresh Meals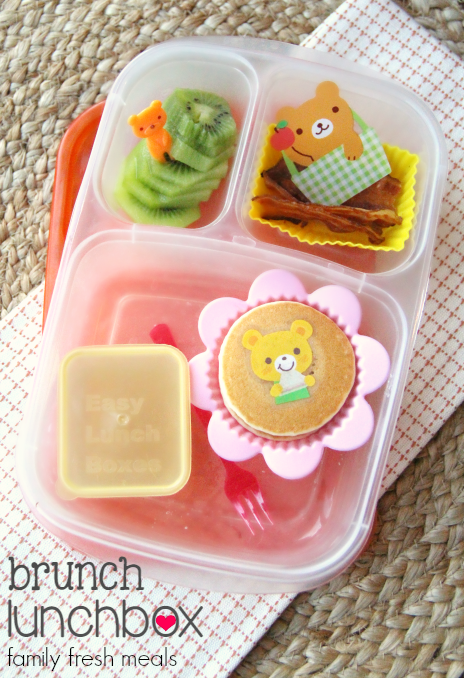 Cool Ranch Chicken Nuggets || Following In My Shoes
A Girl Scout Treat || One Crafty Thing
Pancake Muffins for Lunch || Eats Amazing
Leftover Pizza + Banana Muffin || What Lisa Cooks
Lunch box recipes || Eat Good 4 Life
Bistro Box || Family Fresh Meals
And as promised, here are you're free printable lunchbox notes! A FamilyFreshMeals.com exclusive!
Just click on the image for the printable version.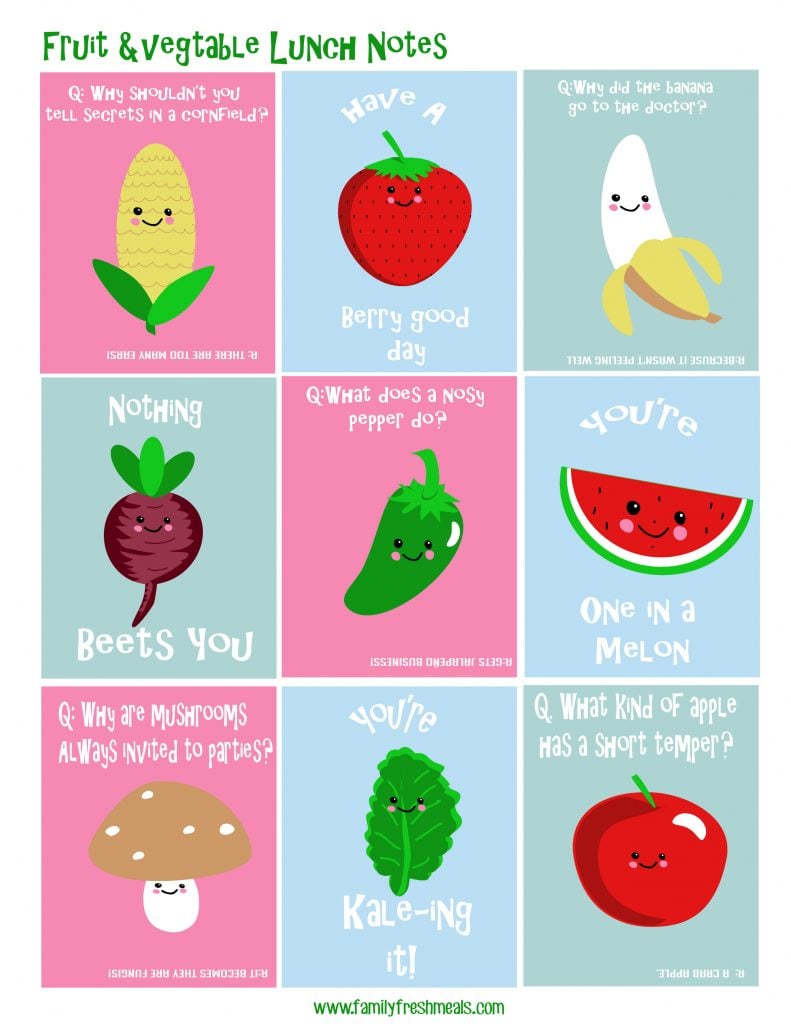 Do you love Family Fresh Meals? Never miss out on FUN new meals or easy lunchbox ideas for the family and SIGN UP to have my posts sent right to your inbox! It's EASY PEASY! Just CLICK HERE and enter your email!
XO
Corey, Darryl, Big D & Little D

Here's more lunchbox ideas: