Ready to healthify your lunch routine?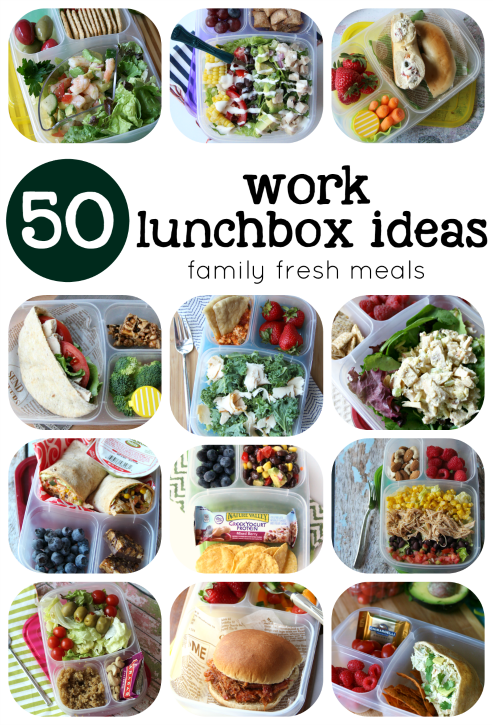 The start of a new year is a great time for changing up our old routines. You know, breaking away from bad habits-or just boring ones-and trying something new.
Where better to start than with your lunch box?
After all, we all have to eat lunch every day, but there's no reason it has to be the same lunch every day. Sure, it's easy to keep packing the same old turkey sandwich and apple and chips, Monday through Friday-but then one day, after three weeks straight of the same thing, you can find yourself pulling out that box at lunch time and realizing you just can't face one more turkey sandwich.
And next thing you know, you're hitting the drive-through and wolfing down a bacon double cheeseburger and spending the rest of the afternoon feeling bloated and greasy. So stop that Micky D's run before it starts with a little lunchtime variety. Here's a whole slew of fresh ideas for lunchtime-some from my blog, some from friends-that should keep your taste buds interested all month long.
Click link or image for lunch details and or recipe: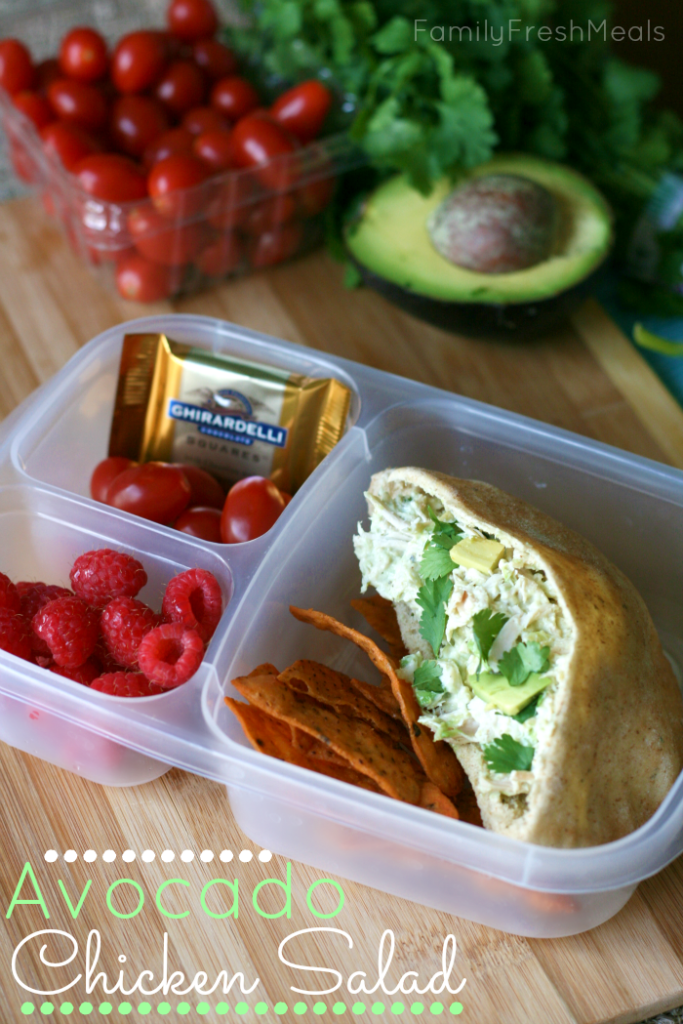 Mixed green salad with Cilantro Lime Dressing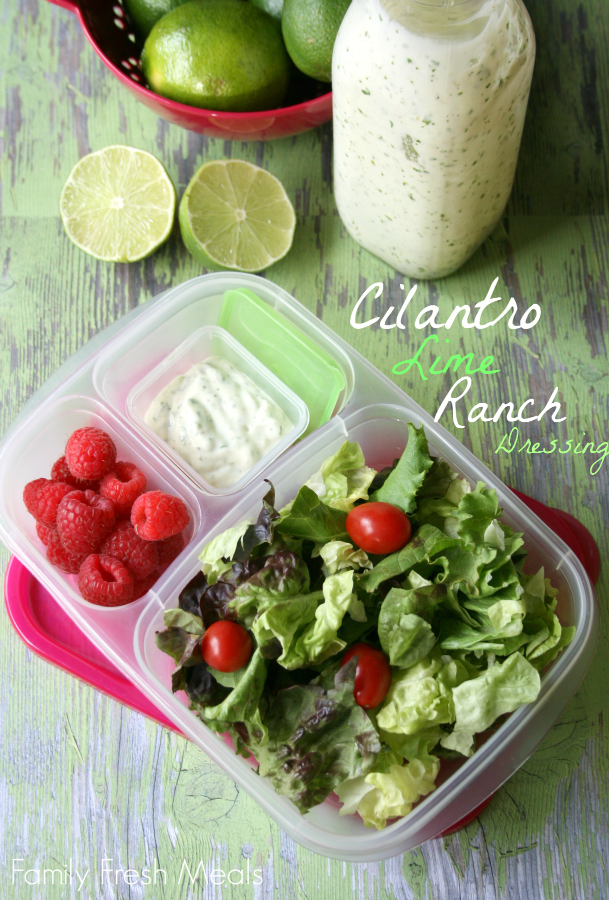 Chickpea Salad and Olive Spread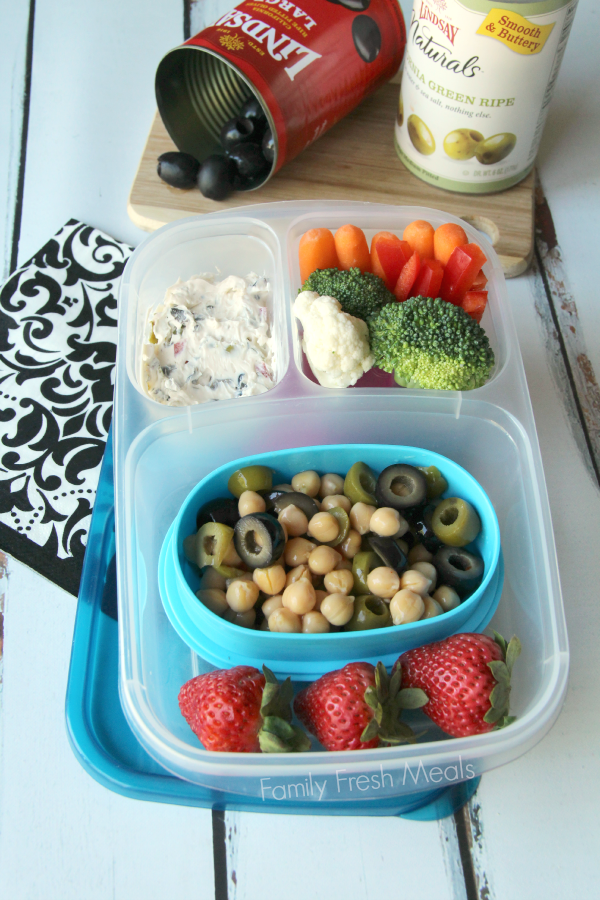 The Best Crockpot BBQ Chicken Sandwich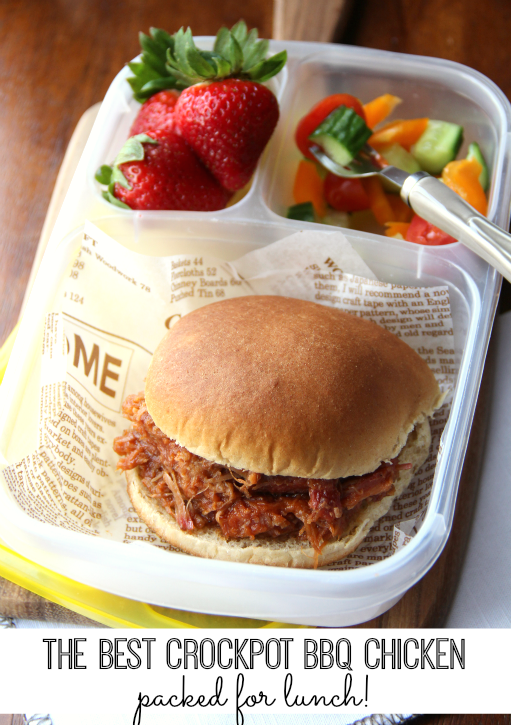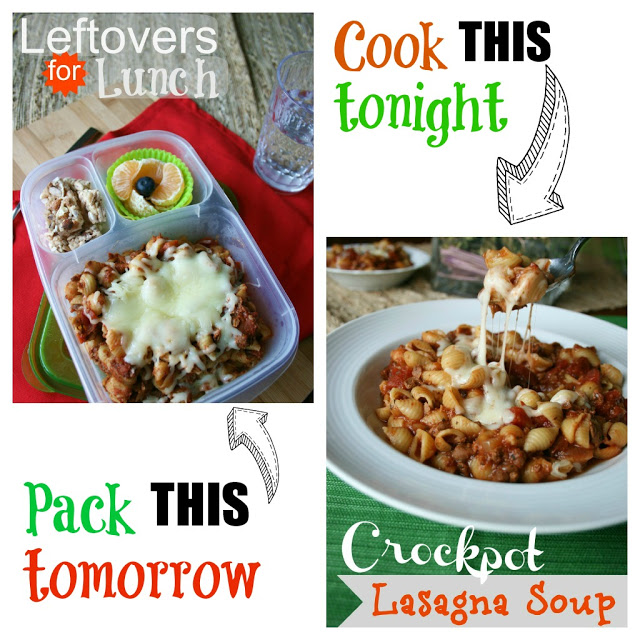 Asian Chicken Salad Lettuce Cups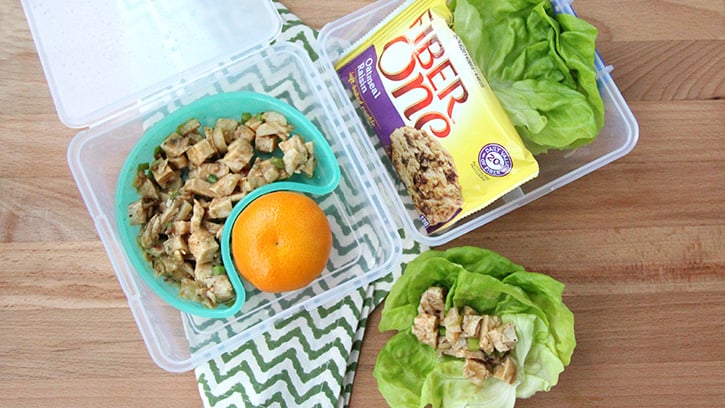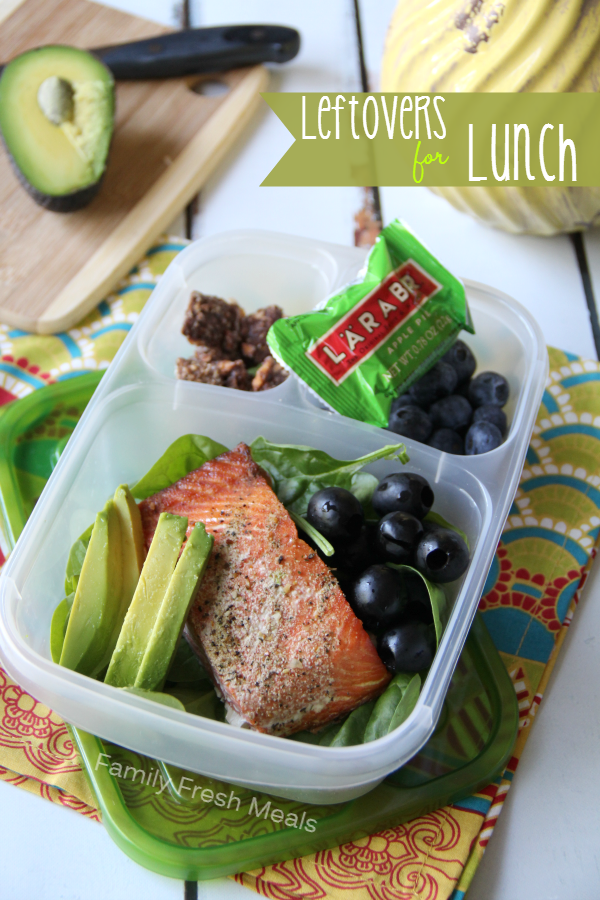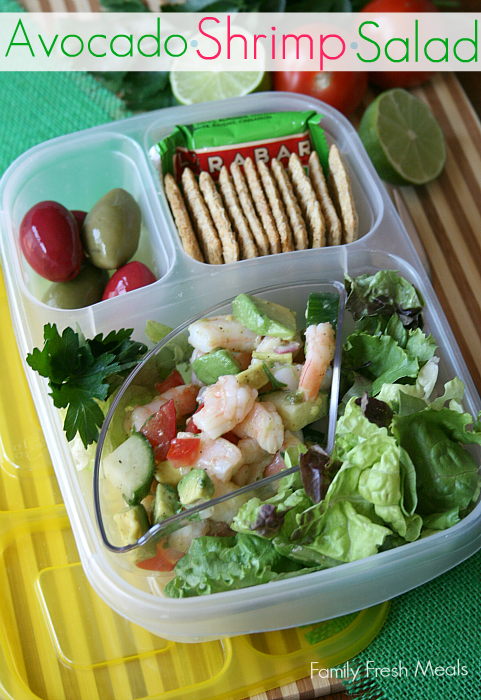 Healthified Chicken Caeser Pita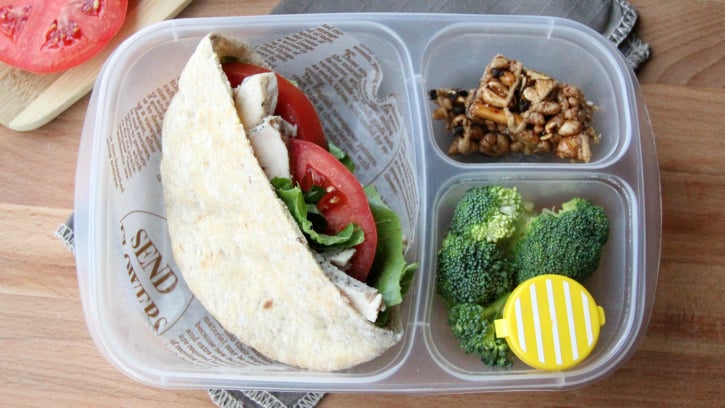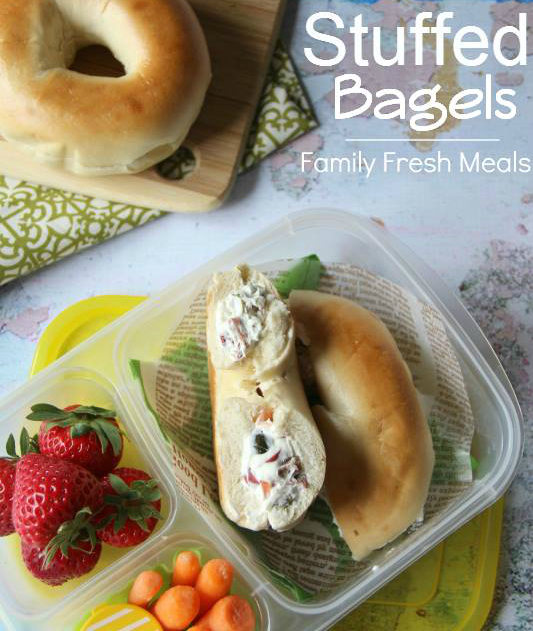 Valentine's Salad with guacamole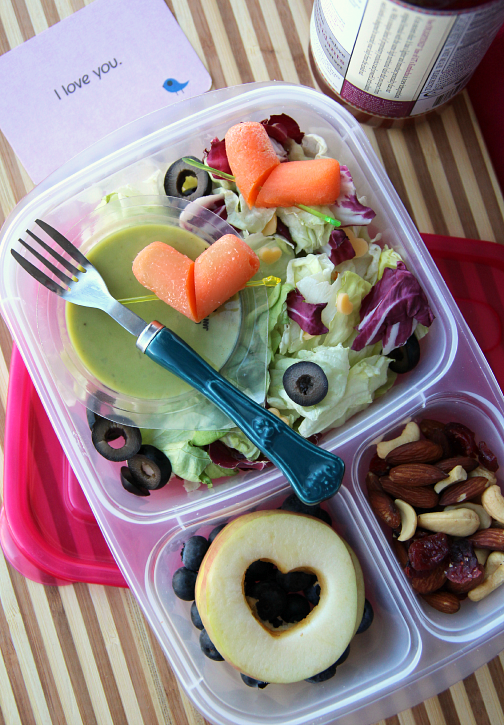 Crockpot Cool Ranch Chicken Wrap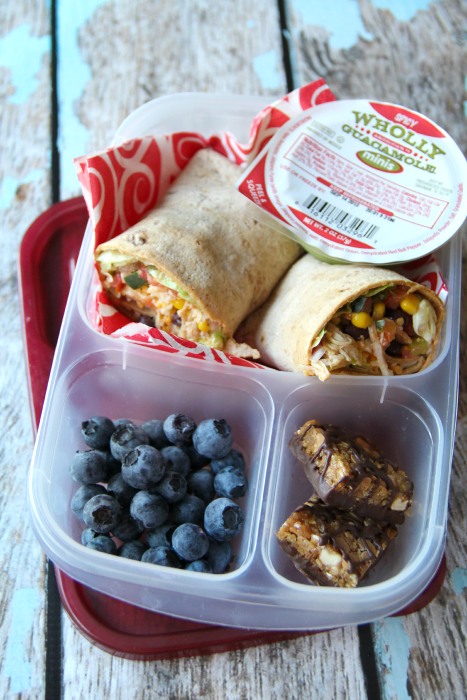 Easy Kale Salad ( kale and shredded deli meat) with s side of leftover Pizza Dip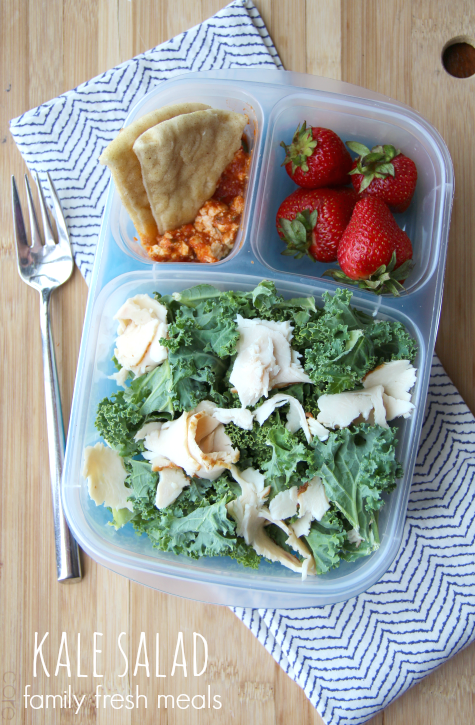 Cowboy Caviar with some multigrain chips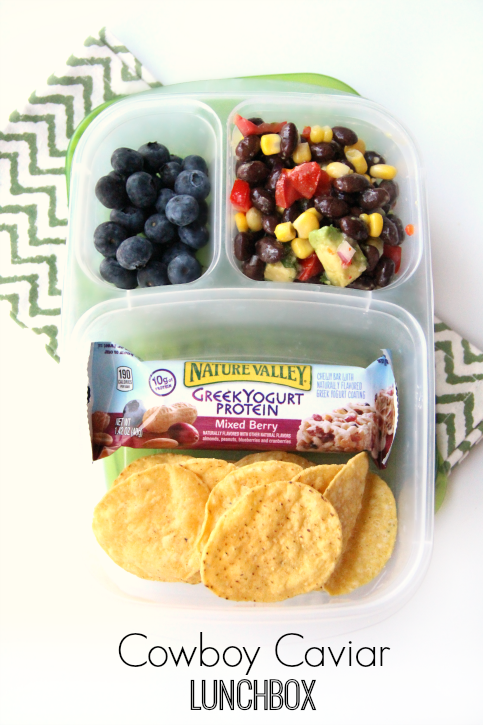 Greek Yogurt Chicken Salad on a bed of lettuce.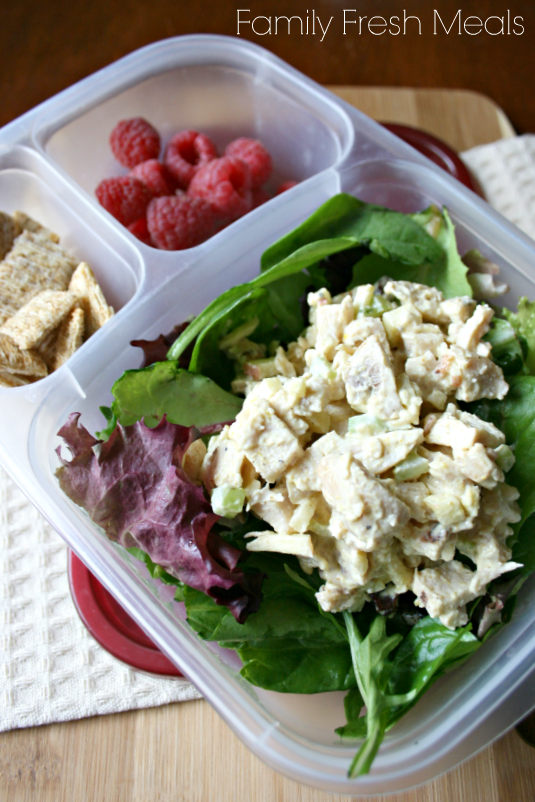 Leftover Vegetable Pie with lunch meat, cracker, and fresh fruit.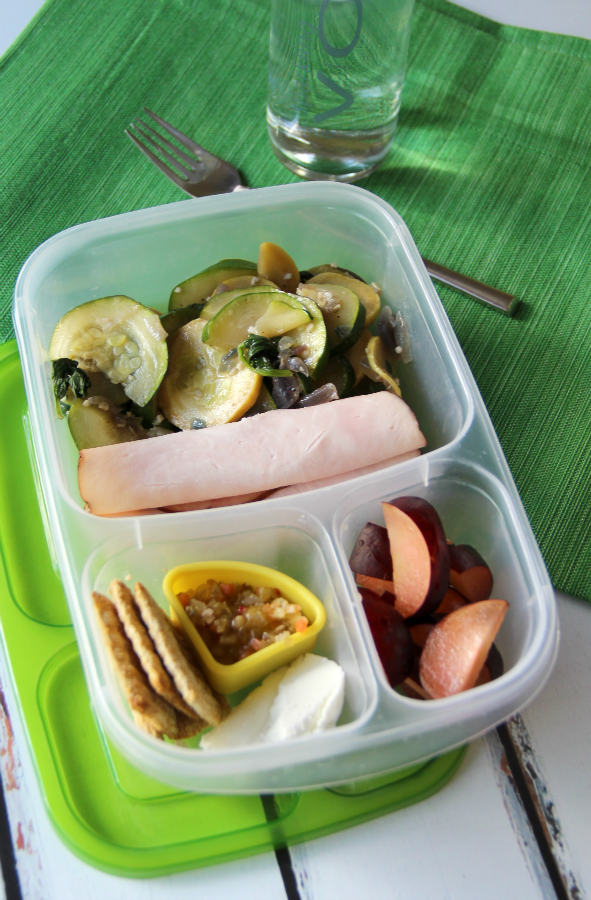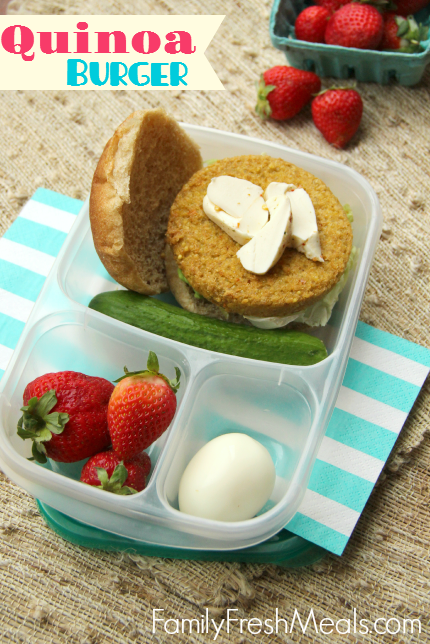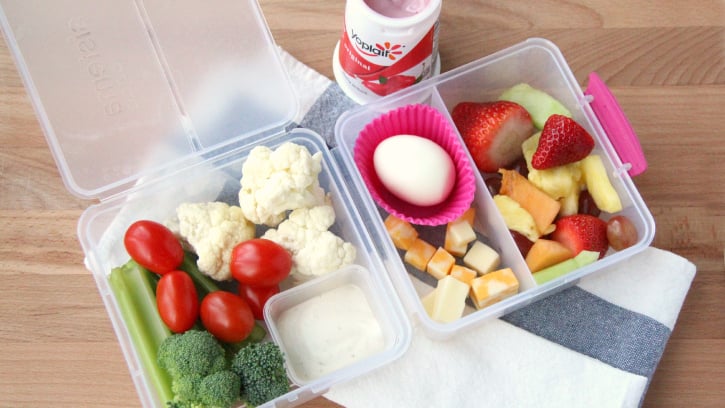 Chopped salad with lentils and avocado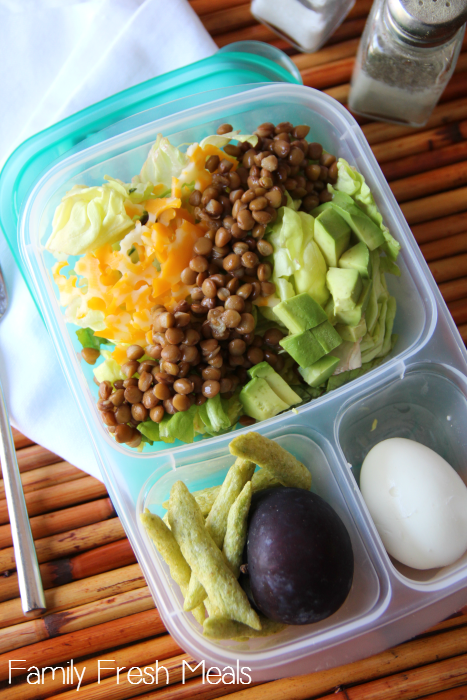 Salad topped with Crockpot Cool Ranch Chicken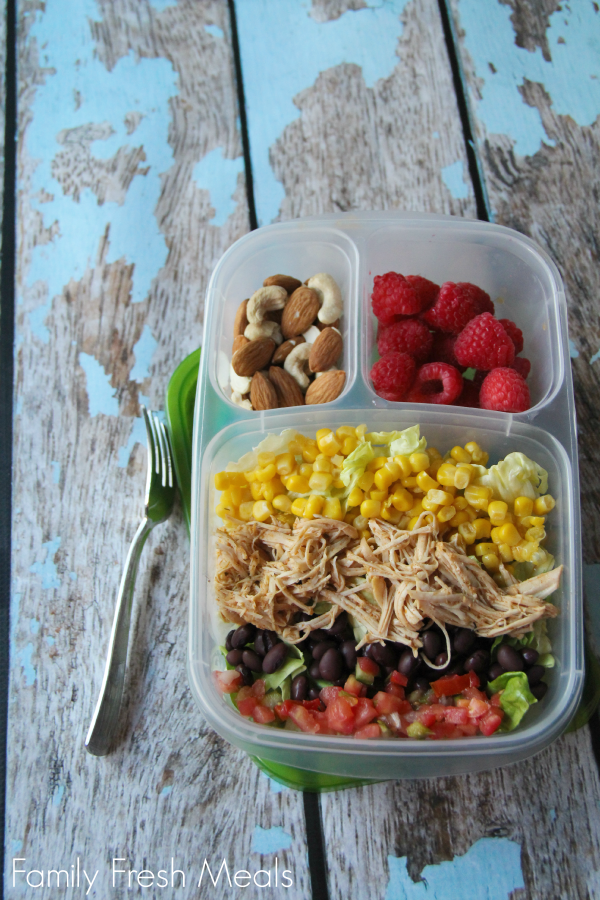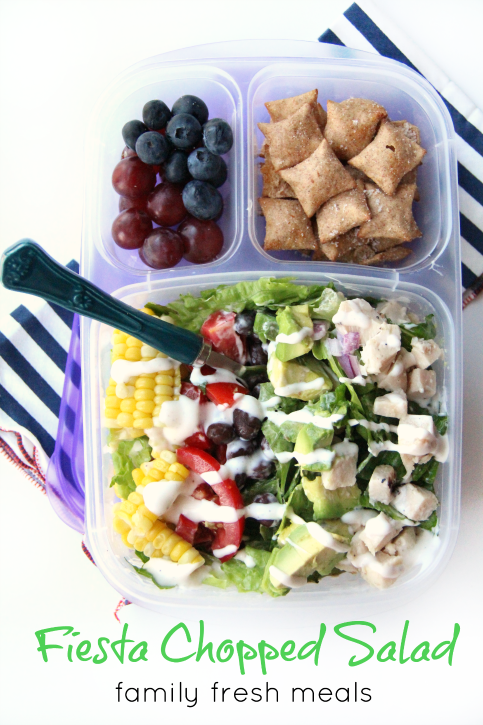 Here's even MORE work lunch ideas from fellow bloggers.
75 Office Lunch Ideas || Laura Fuentes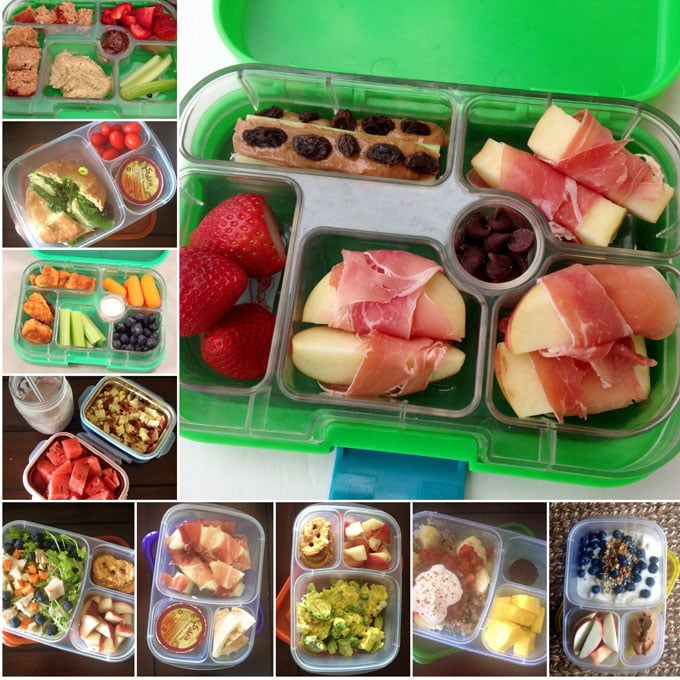 12 Easy Work Lunch Ideas  || iPackLunch.com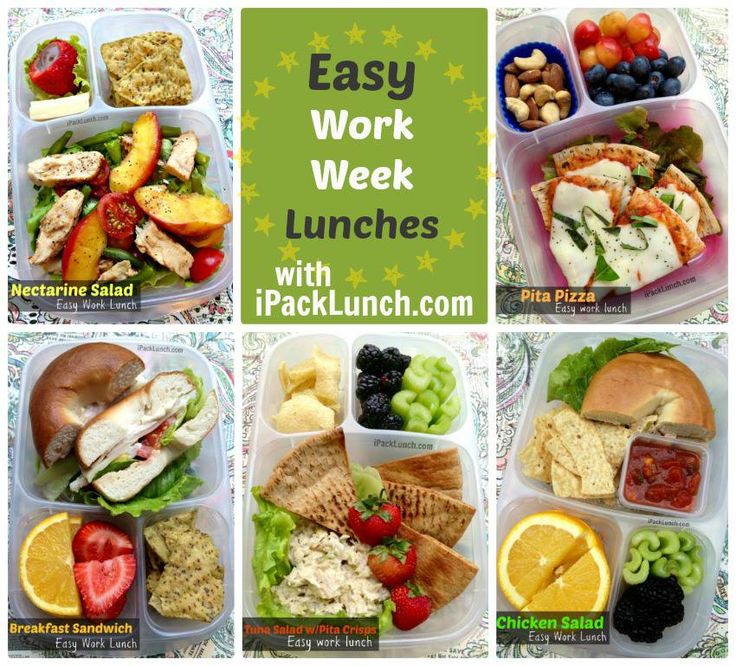 Adult Lunches to Pack for Lunch || EasyLunchboxes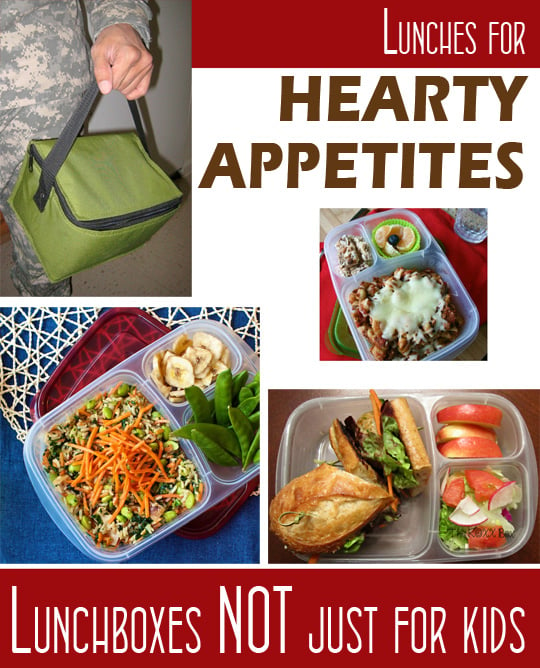 Quick, Easy and Healthy Work Lunch Ideas ||  Keeley McGuire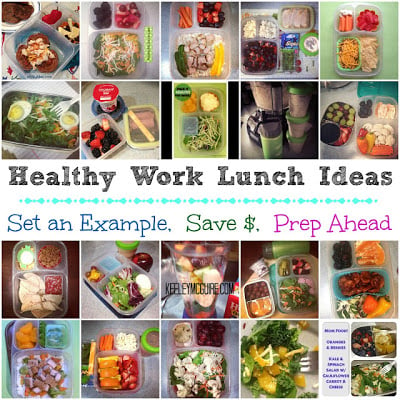 Healthy Lunch Ideas for Adults || Following In My Shoes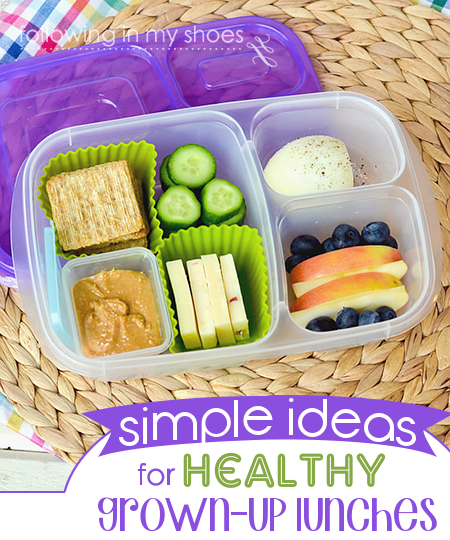 3 Cures for the Common Salad || The Kitchn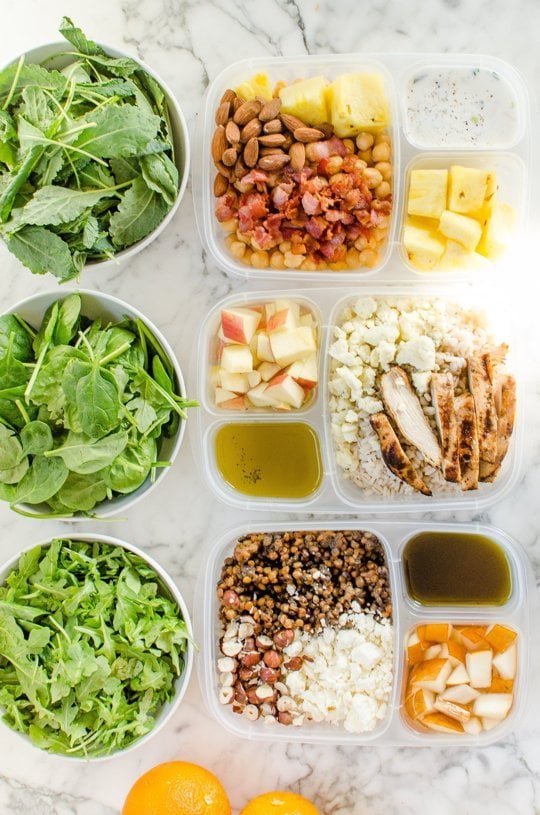 Tons of Beautiful Salad Ideas || Biting The Hand That Feeds You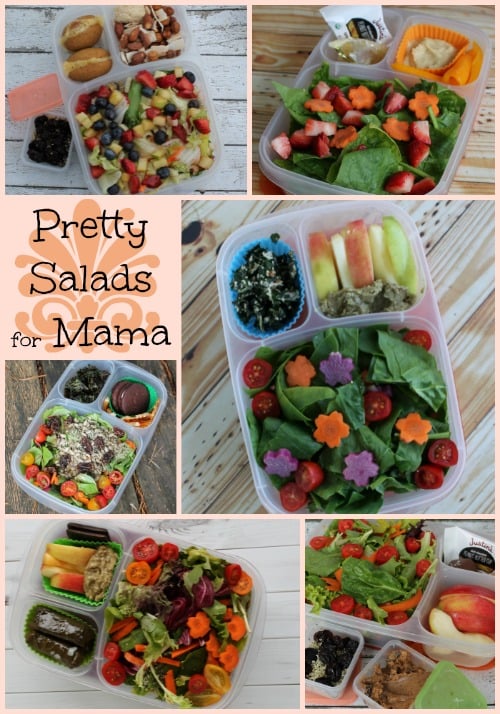 14  Satisfying 400 Calorie Lunchbox Ideas || Eclectic Lamb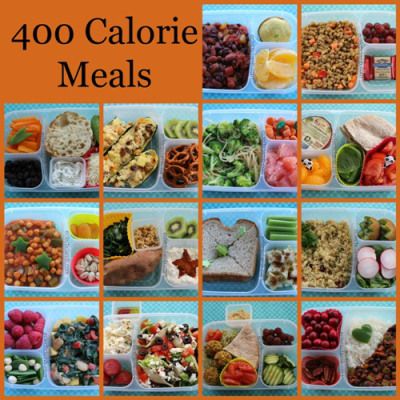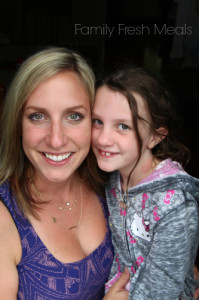 Do you love Family Fresh Meals? Never miss out on FUN new meals or easy lunchbox ideas for thefamily andSIGN UPto have my posts sent right to your inbox! It's EASY PEASY! JustCLICK HEREand enter your email!
XO
Corey, Darryl, Big D & Little D

Here's what I love to use to pack my work lunches!
Click on image for details!
(Post contains affiliate links.)