Go for the gold!!!!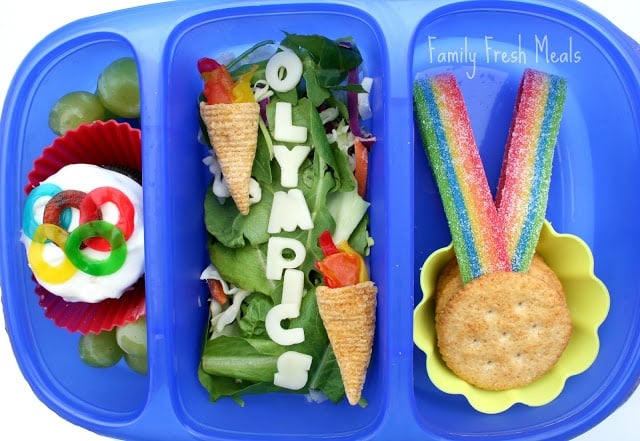 For this this
GoodByn
Bento, there are a stack of whole wheat crackers and a sour candy ribbon, to make an "
Olympic gold metal".
In the middle is a salad of mixed greens with cheese letters. Also on the salad are Olympic torches made of Bugles chips and fruit leather. On the left are grapes surrounding a blueberry/oatmeal muffin, decorated Olympic Style.
Today is the opening ceremonies for the 2012 Olympic. In honor of today, some bento friends & I have all posted Olympic themed lunches.