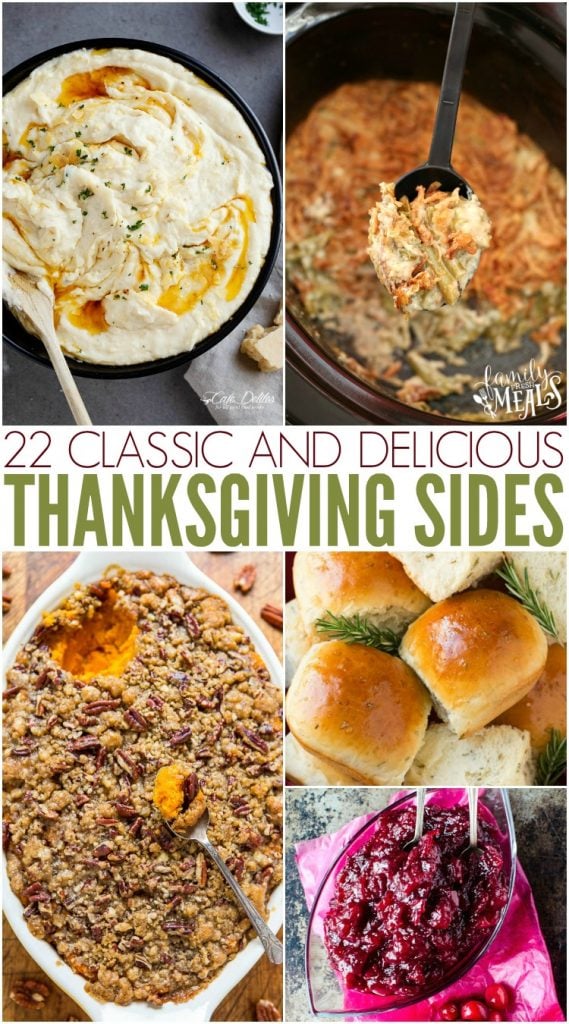 Fall is officially here and I simply can not wait for the holidays. I truly enjoy hosting my family and cooking a feast. Every year I try my best to make sure there is something that everyone will enjoy and make sure all the holiday classics are served.
Holiday classics don't have to be boring, you can spice them up in so many different ways. Here are a few of my favorite sides and some I plan to try soon.
Classic Thanksgiving Side Dish Recipes
1- You will save yourself time and space in the oven when you make Crockpot Green Bean Casserole.
2- Never settle for canned. Make Homemade Cranberry Sauce instead.
3- Everyone will want the recipe for this Famous Corn Pudding.
4- This Healthy Cranberry Sauce recipe is naturally sweetened.
5- Super Creamy Mac and Cheese has 3 kinds of cheese for plenty of cheese flavor .
6- When salty and sweet combine, you get Roasted Sweet Potatoes With Candied Bacon.
7- You will get compliments galore when you make Smothered Bacon Green Bean Casserole.
8- This simple 9-ingredient Vegan Stuffing with whole-grain bread, lentils, and plenty of veggies.
9- Cheesy Crockpot Mashed Potatoes will become a new family favorite.
11- The butter pecan topping is the star of the show for this Sweet Potato Casserole.
12- Garlic-Parmesan Browned Mashed Potatoes look as pretty as they promise to taste.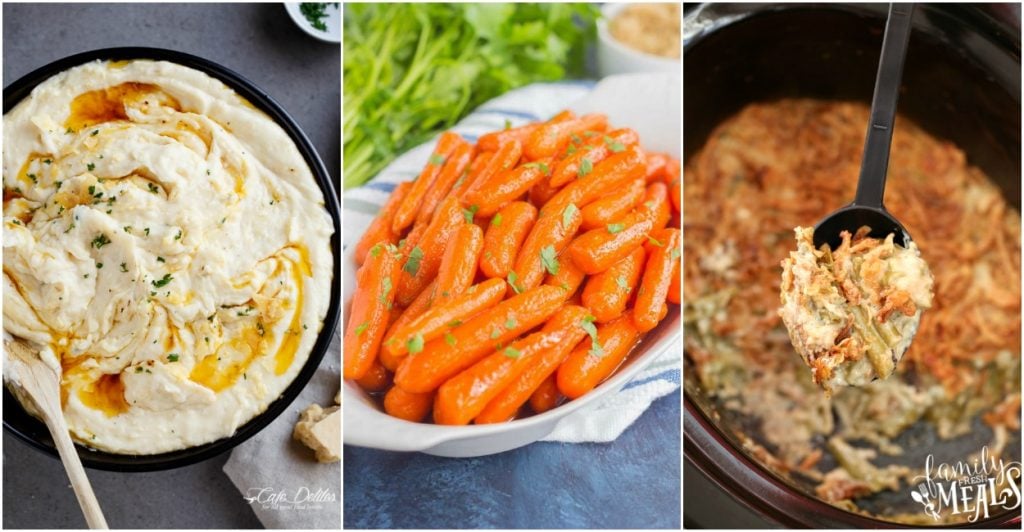 13- This Sweet Potato Casserole is made completely in the crock pot.
14- Naturally sweetened healthy homemade Orange Cranberry Sauce only takes 15 minutes to make.
15- This Simple Leek & Sage Stuffing is not only comforting and rich, it's easy too!
16- These Horseradish Mashed Potatoes with caramelized onions are an exciting twist on a traditional dish.
17- Rosemary Dinner Rolls are best served with a side of dipping oil or butter.
18- This Corn Pudding recipe uses simple ingredients you should already have around.
20- Need a quick side? Sauteed Brussels Sprouts are ready in under 30 minutes.
21- These Bourbon Bacon Green Beans add spice, flair and beauty to any holiday table!
22- You can make these Crescent Rolls ahead of time and then cook them on the big day.
Do you love Family Fresh Meals? Never miss out on FUN new meals or Easy Lunchbox Ideas for the Family and SIGN UP to have my posts sent right to your inbox! It's EASY PEASY! Just CLICK HERE and enter your email!
XO
Corey, Darryl, Big D & Little D