You can make this FUN lunch in less than 10 minutes!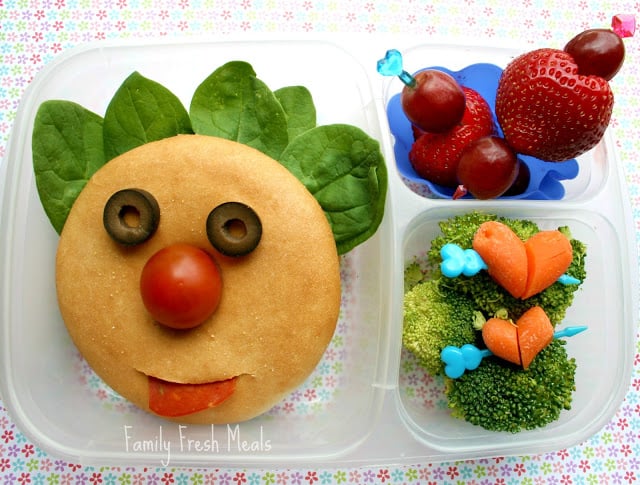 SheKnows.com
is currently featuring a bento tutorial I wrote, including a gallery of
20 new bento
creations.
Check out the feature
HERE
to see how simple it is to make this Funny Face Bento! Make sure to check out the Family Fresh Meal bento gallery at the end of the article. This opportunity meant the world to me, and am so excited to share it with all of you.
If you have a chance, please leave comments letting SheKnows how much you enjoyed the article 🙂