Turn plain old hot cocoa into a MAGICAL winter wonderland TREAT!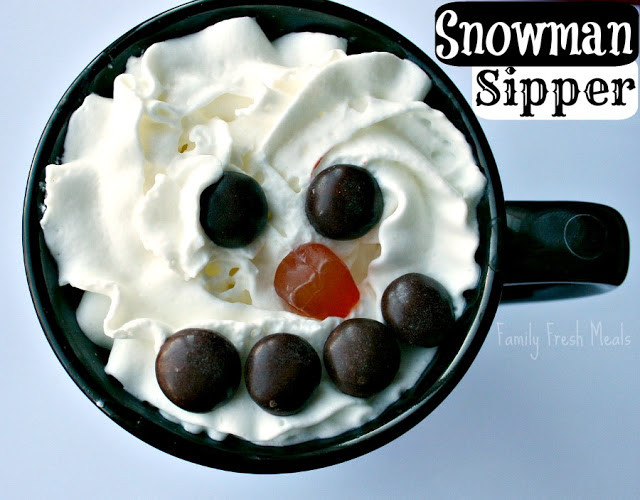 Snowman Hot Chocolate Sipper
In honor of all the snow we are getting today, here is an idea I saw in the recent Disney Family Fun Magazine.
Add a bunch of whipped cream to the top of a cup or hot chocolate, top with chocolate chips or M&Ms & a fruit snack nose. Now you have your very own Snowman Sipper!
Create some of these for your kiddos or favorite snow shoveler to enjoy after coming in from the snow today!
XO Corey