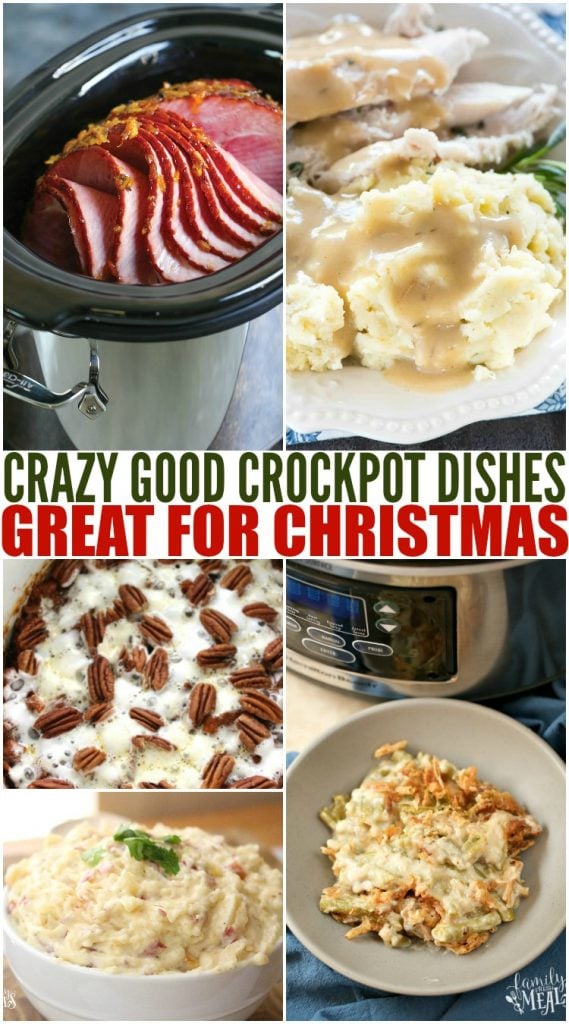 The Best Christmas Crockpot Recipes
This Creamy Mac & Cheese will warm everyone from the inside out
This Easy Crockpot Pot Roast will be the first thing devoured at your Christmas feast!
This no-fuss Holiday Ham is juicy, moist and flavorful!
Parmesan Potato Wedges are a great alternative for those that don't like their taters mashed.
These Easy Mashed Potatoes come together in just a few minutes.
Green Bean Casserole is a holiday favorite, that must be made every Christmas.
Pineapple Glazed Carrots are perfectly sweet and tender with a punch of flavor from balsamic vinegar.
These Creamy Ranch Mashed Potatoes are the ultimate holiday comfort food.
You only have to cook this Sweet Potato Casserole for 4 hours.
These Sweet Potatoes are so sweet, they practically bake themselves.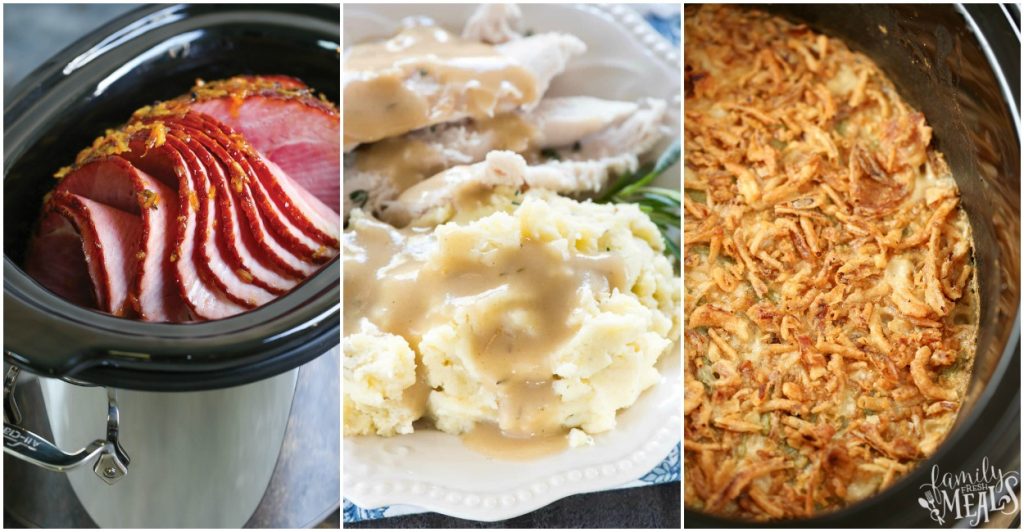 Homemade Creamed Corn is so easy to make. You'll never buy it pre made again.
My Savory Stuffing takes 15 minutes to prep, then it cooks itself.
This set it and forger Cranberry Sauce is tart with a hint of citrus.
Sausage Stuffing is full of flavor from the sausage it's made with and comes out buttery soft.
You can even make Candied Pecans in your crockpot with this recipe.
The refreshing tart flavor of this Spiced Cranberry Chutney will give your meal the kick it needs.
The slow cooker makes this Sweet Potato Casserole nearly effortless!
If you love cheese, you will adore these Easy Cheesy Crockpot Mashed Potatoes.
Sweet Mashed Potatoes are a great alternative to traditional mashed potatoes.
This Colorful Carrot Dish will add pops of color to your holiday table.
This Crockpot Honey Garlic Meatballs are always a HIT!
---
Do you love Family Fresh Meals? Never miss out on FUN new meals or Easy Lunchbox Ideas for the Family and SIGN UP to have my posts sent right to your inbox! It's EASY PEASY! Just CLICK HERE and enter your email!
XO
Corey, Darryl, Big D & Little D