Let's catch ourselves an Easter Bunny!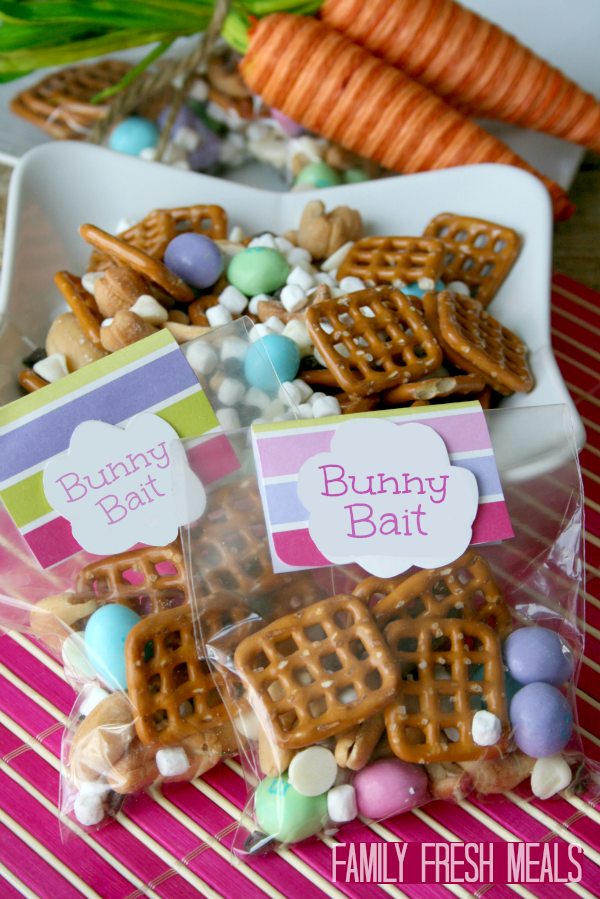 When I was younger, I remember making asimilarBunny Bait recipe with my mom . As a child, I had a blast leaving some Bunny Bait out the night before Easter for the beloved Easter Bunny.
Luckily, the recipe makes a big bowl of this yummy snack for the whole family to enjoy 🙂
Bunny Bait
original idea from Lil Luna
Ingredients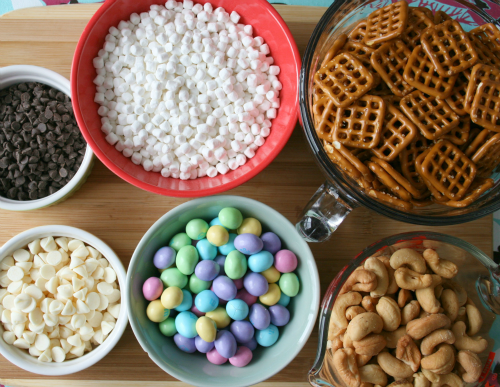 – 4 cups of pretzels ( I like the square ones the best)
– 1/2 cup white chocolate chips
– 1/4 cup of mini chocolate chips
– 1 jar (3 oz) Kraft Mallow Bits (tiny marshmallows)
– 2 cups unsalted cashews
– 1 (9-11 oz bag) Easter M&Ms, I used peanut M&Ms
Directions
1. Mix all ingredients in a large bowl and serve, or place inindividualbags for later use 🙂
I'll give you some fun ideas on how to pack Bunny Bait for lunch next week! XO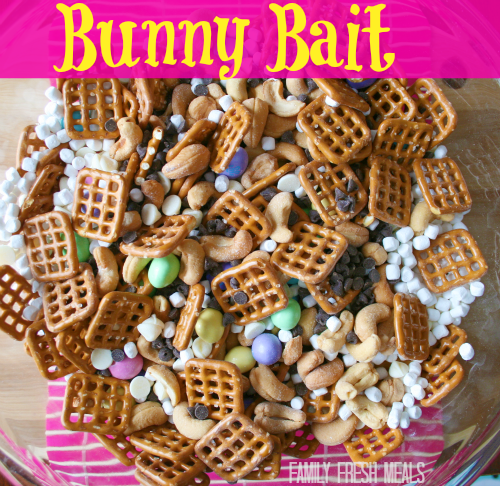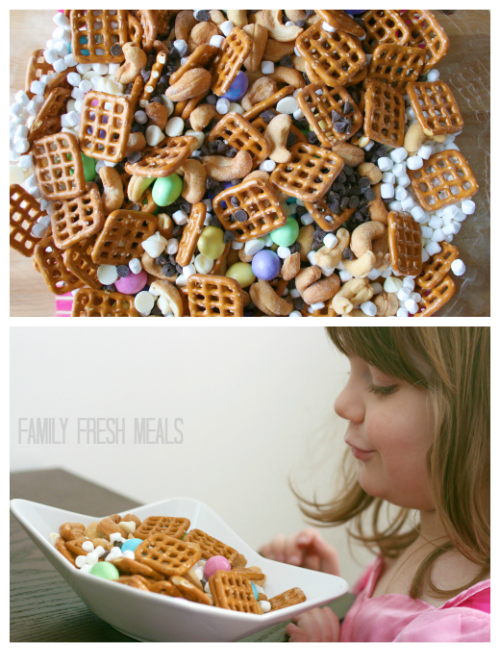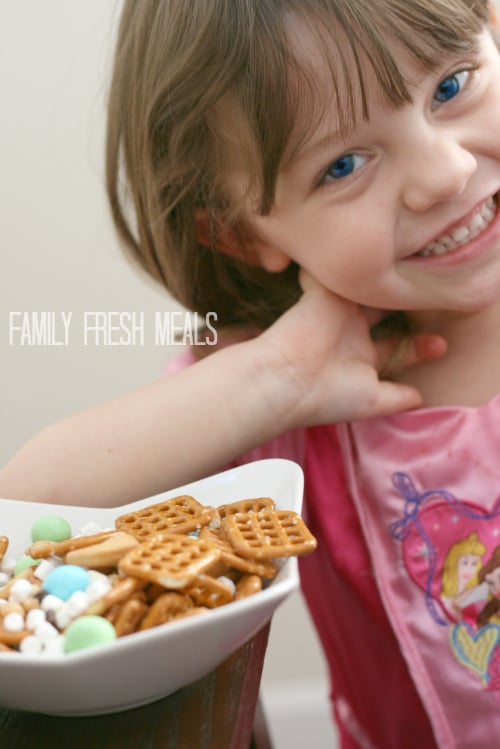 Do you love Family Fresh Meals? Never miss out on a FUN new meal oridea andSIGN UPto have my posts sent right to your inbox! It's EASY PEASY! JustCLICK HEREandenter your email!
XO
Corey, Darryl, Big D & Little D
Bunny Bait Recipe
Ingredients
- 4 cups of pretzels ( I like the square ones the best)
- ½ cup white chocolate chips
- ¼ cup of mini chocolate chips
- 1 jar (3 oz) Kraft Mallow Bits (tiny marshmallows)
- 2 cups unsalted cashews
- 1 (9-11 oz bag) Easter M&Ms, I used peanut M&Ms
Instructions
Mix all ingredients in a large bowl and serve, or place in individual bags later use 🙂