Once you try this DIY….you'll never go back!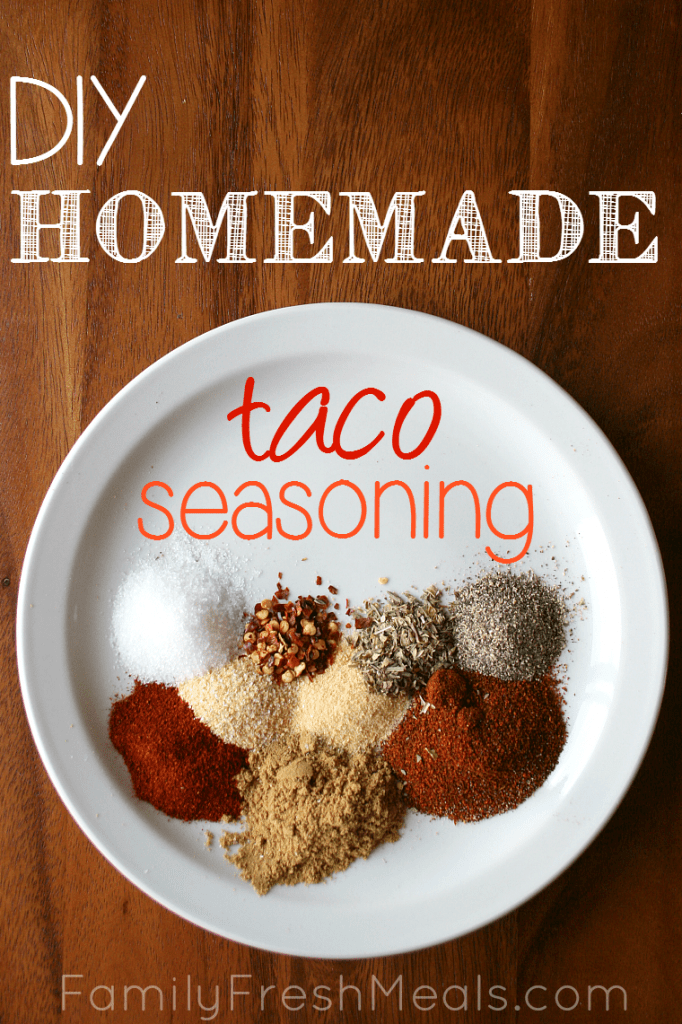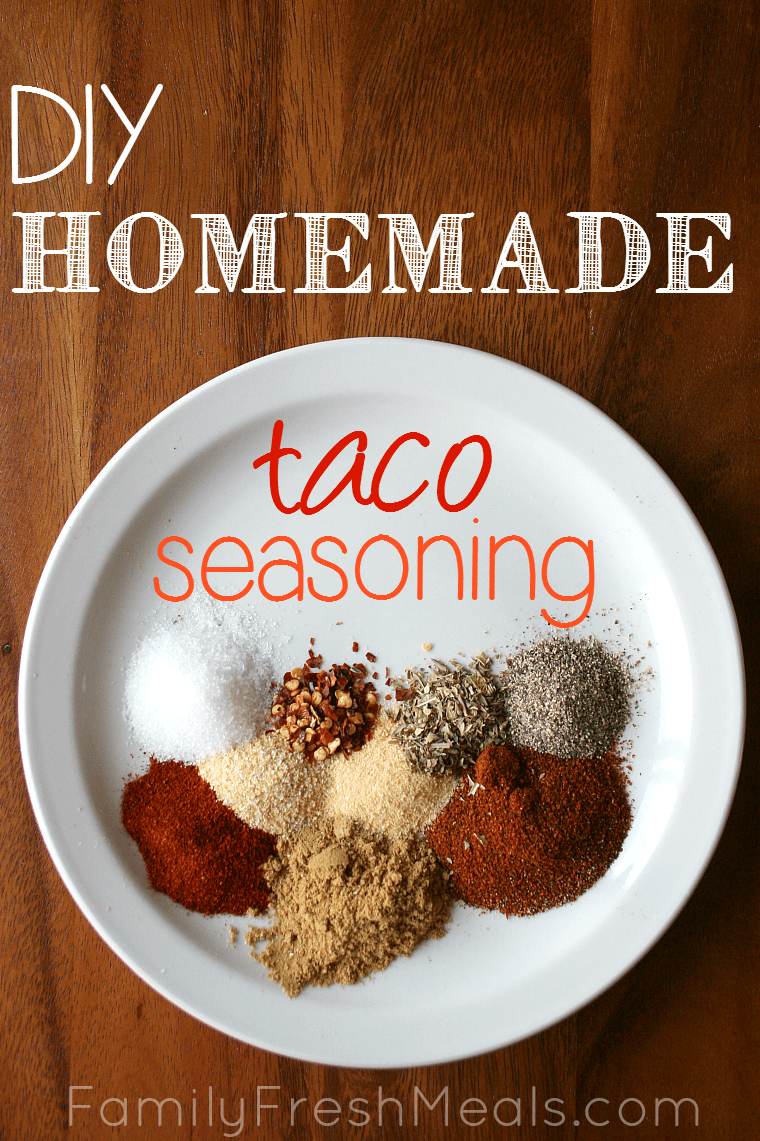 How to Make Homemade Taco Seasoning.
Lately I have LOVED making my own seasonings. Chili, hamburger and taco seasonings are so easy to make, taste  a heck of a lot better than the packaged ones, AND you can control what goes into them. Heat things up with some extra spice, lower the sodium levels, you name it!
I know some of you are thinking that the prepackaged are sooooo much more convenient. Well, at times yes.
BUT if you take just 3  minutes to make a big batch of your very own seasoning, you don't even have to go to the store to pick up those "convenient" packs. You will already have some ready to go in your pantry. Fresh, the way you like!  Doesn't get more convenient than that.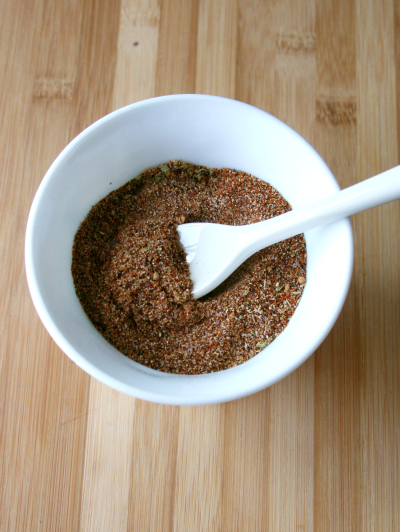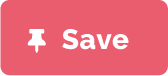 DIY Homemade Taco Seasoning
(makes about 3 Tablespoons)
Looking for more free recipes? Subscribe to my newsletter and follow along on Facebook, Twitter, Pinterest and Instagram for all of the latest updates.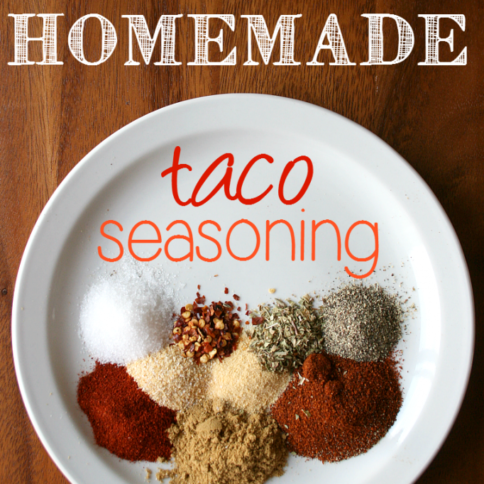 DIY Homemade Taco Seasoning
Take 3 minutes to mix up a batch of your very own FRESH DIY Homemade Taco Seasoning and you'll never go pack to those mystery packets!
Prep Time: 1 minute
Cook Time: 2 minutes
Total Time: 3 minutes
Serves:6
Hover over "serves" value to reveal recipe scaler
Ingredients
1 tablespoon chili powder
1/2 teaspoon garlic powder
1/4 teaspoon onion powder
1/4 teaspoon crushed red pepper flakes
1/2 teaspoon dried oregano
1/2 teaspoon paprika
1 1/2 teaspoons ground cumin
1 teaspoon sea salt
1 teaspoon black pepper
Instructions
Mix together all ingredients. Store in an airtight container until ready to use.

When you are ready to use use your Homemade Taco Seasoning, use about 2 tablespoons per 1 pound of meat. Feel free to add more or use less, I just found that to be the sweet spot 🙂

Brown your beef and drain off fat. Sprinkle seasoning evenly over meat and add 1/3 cup of water. Simmer until water is adsorbed.
Nutrition Information:
Calories: 8kcalCarbohydrates: 1gSodium: 410mg (17%)Potassium: 34mg (1%)Vitamin A: 475IU (10%)Calcium: 9mg (1%)Iron: 0.6mg (3%)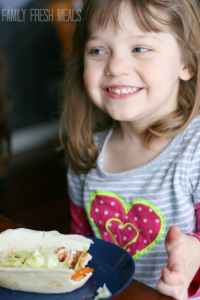 Do you love Family Fresh Meals? Never miss out on a FUN new meal or idea and SIGN UP to have my posts sent right to your inbox! It's EASY PEASY! Just CLICK HERE and enter your email!
XO
Corey, Darryl, Big D & Little D