The classic flavor combo in cookie form.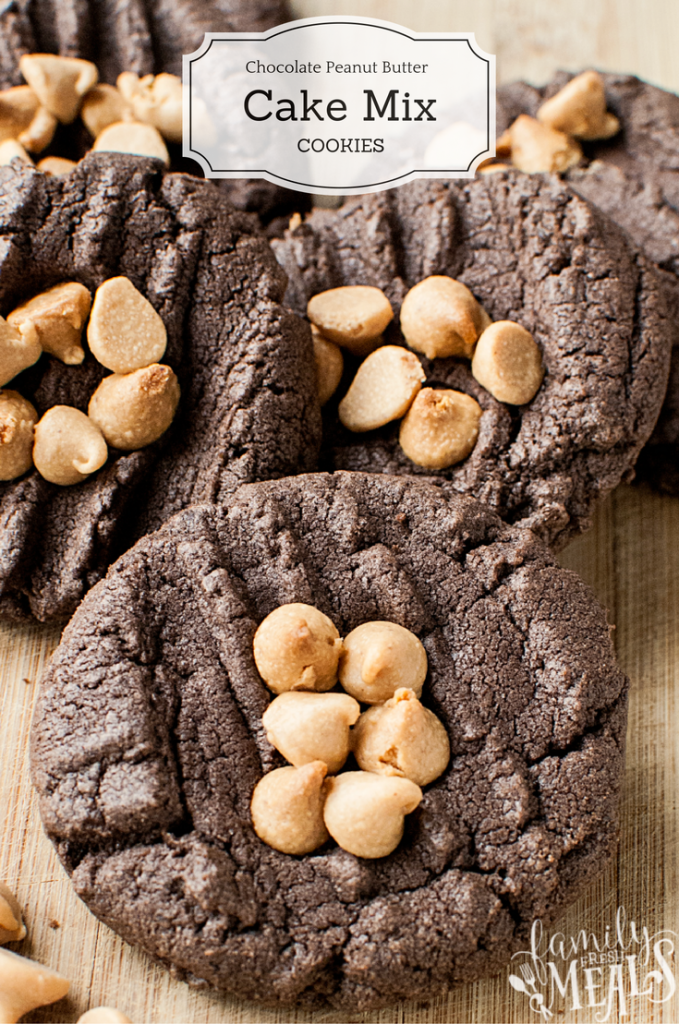 Remember those old ads where two people bump into each other and accidentally dump a chocolate bar into a jar of peanut butter? And then they taste it and discover the combination is absolutely delicious?
Well, these two great tastes are still great together, especially in a cookie. And it's really easy to combine them with the help of the good old cake mix cookie recipe.
You start out with a chocolate cake mix to whip up the basic batter. Then, once you've got your plain chocolate cookies laid out on the sheet, you start loading them up with peanut butter pieces. You can add as many to each cookie as you like, depending on how much of a peanut-butter punch you want in each mouthful. (Personally, I say the more the merrier, but everyone's tastes are different.)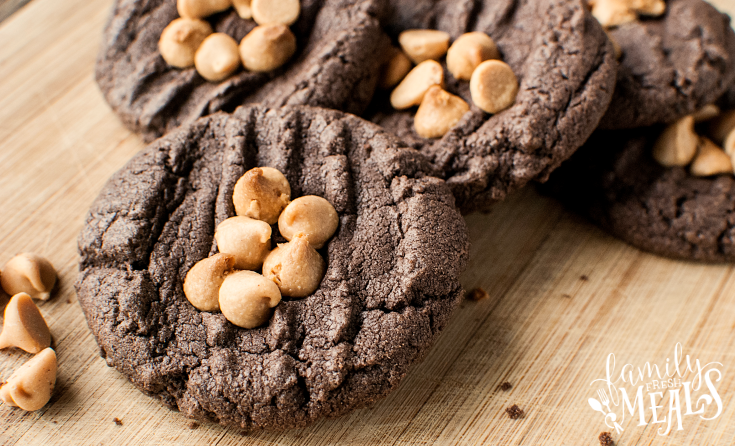 These cookies give you that classic blend of chocolate and peanut butter in every bite. They're best of all warm out of the oven, when the peanut butter pieces melt on your tongue and mix with the chocolatey taste of the cookie. It's way better than just a chocolate bar dunked in some peanut butter.
CHOCOLATE PEANUT BUTTER CAKE MIX COOKIES
Corey: Corey Valley
Serves: 20
Ingredients
1 chocolate cake mix
2 eggs
½ Cup butter (room temperature)
¼ Cup oil
Peanut Butter Pieces
Instructions
Preheat oven to 350 degrees F
In a bowl, combine eggs, oil and butter with the cake mix. Mix well. (I use a hand blender which makes the job go quick)
Using a small scoop (1 Tbsp), scoop out the dough onto a parchment lined baking tray
Wet your fingers and press down slightly to flatten the cookie
Press as many peanut butter pieces into the tops of the cookies as you desire
Bake for approximately 8 – 10 minutes or until the cookies are golden brown.
Remove after baking and let sit on the pan for a couple of minutes before transferring to a cooling
rack.
Do you love Family Fresh Meals? Never miss out on FUN new meals or easy lunchbox ideas for the family and SIGN UP to have my posts sent right to your inbox! It's EASY PEASY! Just CLICK HERE and enter your email!
XO
Corey, Darryl, Big D & Little D