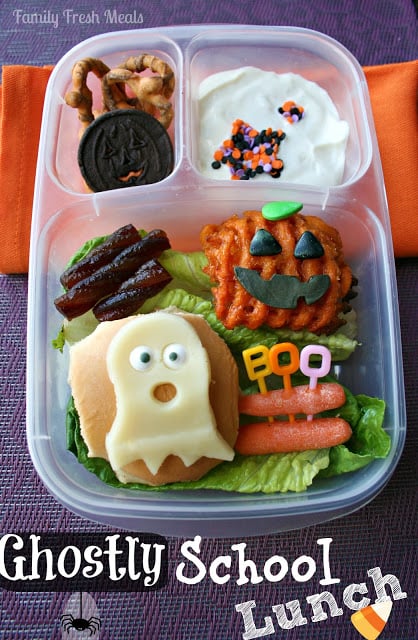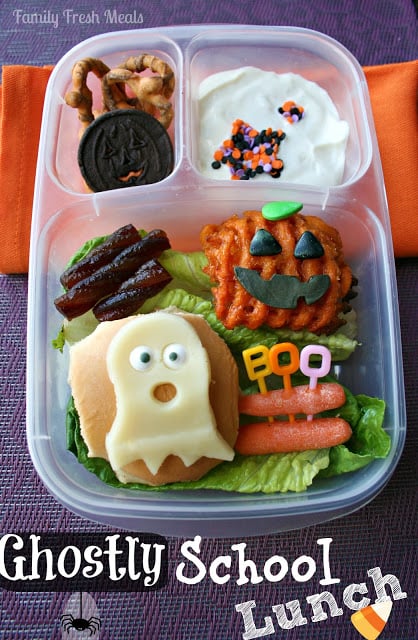 In this EasyLunchbox lunch, we have a mini veggie burger, topped with a cheese ghost, carrots, sweet potato fries and fruit leather. For dessert is yogurt, a Trader Joe's Jo Jo and a couple chocolate covered pretzels. (the eyes on the ghost and face of the pumpkin are candy cupcake decorations)
DON'T go just YET!
To give all of you some fun ideas for Halloween lunches, some bento friends & I have all posted a TON of Halloween lunch ideas. So please take a moment and hop on over to the amazing
Following In My Shoes
to see another fun lunch. Keep on following the links until you make it back here! Have fun! Click
HERE
!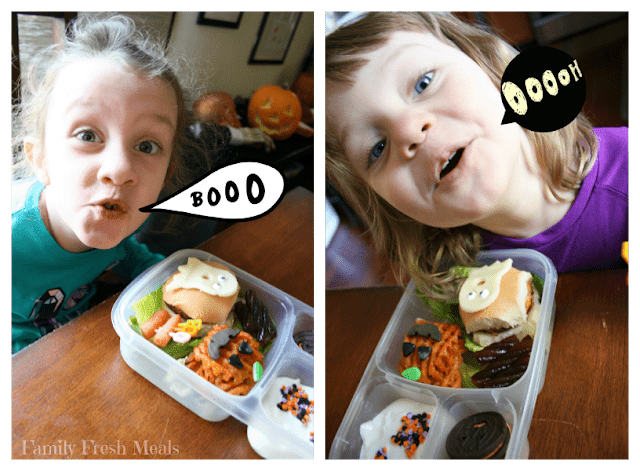 (As an Amazon Associate I earn from qualifying purchases.)
TOOLS USED FOR THIS GUACAMOLE DIPPER EASY LUNCHBOX IDEA
Lunchbox: Here are the lunch boxes I used for this lunch.