They check-in, but they don't check-out!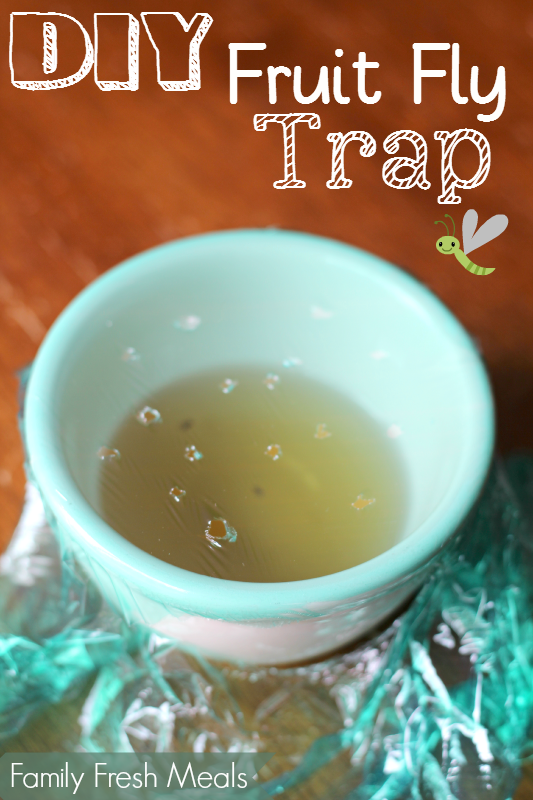 I don't know about you, but I HATE the fruit fly. No matter how many time I clean my fruit and veg when we get home from the market, I always seem to have several of these flies buzzing around.
What would you say if I told you that you could eliminate your fruit fly problem with a small bowl, plastic cling wrap and some apple cider vinegar? When I found out this little trick worked, I'll tell you what I said! WHOOHOOO!!!
DIY Easy Fruit Fly Trap
small bowl
2-3 Tablespoons of apple cider vinegar (balsamic vinegar and wine work well too, but who wants to waste wine on flies 😉 hehe)
plastic cling wrap
Fruit flies seem to be more active at night, so you will want to set your trap out at night.
Place apple cider vinegar in a small bowl and cover with plastic cling wrap. Using a toothpick poke a couple small holes.
Place in your kitchen (or wherever you are having the fruit fly issue)
Those little bugger won't be able to resist the smell and will crawl into those small holes, but won't be able to find their way out.
Looking for more free recipes? Subscribe to my newsletter and follow along on Facebook, Twitter, Pinterest and Instagram for all of the latest updates.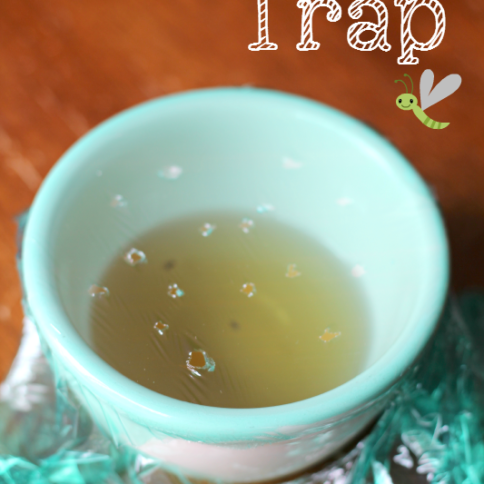 DIY Easy Fruit Fly Trap
Prep Time: 1 minute
Cook Time: 0 minutes
Hover over "serves" value to reveal recipe scaler
Ingredients
small bowl
2-3 Tablespoons of apple cider vinegar balsamic vinegar and wine work well too, but who wants to waste wine on flies ; hehe)
plastic cling wrap
Instructions
Fruit flies seem to be more active at night, so you will want to set your trap out at night.

Place apple cider vinegar in a small bowl and cover with plastic cling wrap. Using a toothpick poke a couple small holes.

Place in your kitchen (or wherever you are having the fruit fly issue)
Post updated September 2020