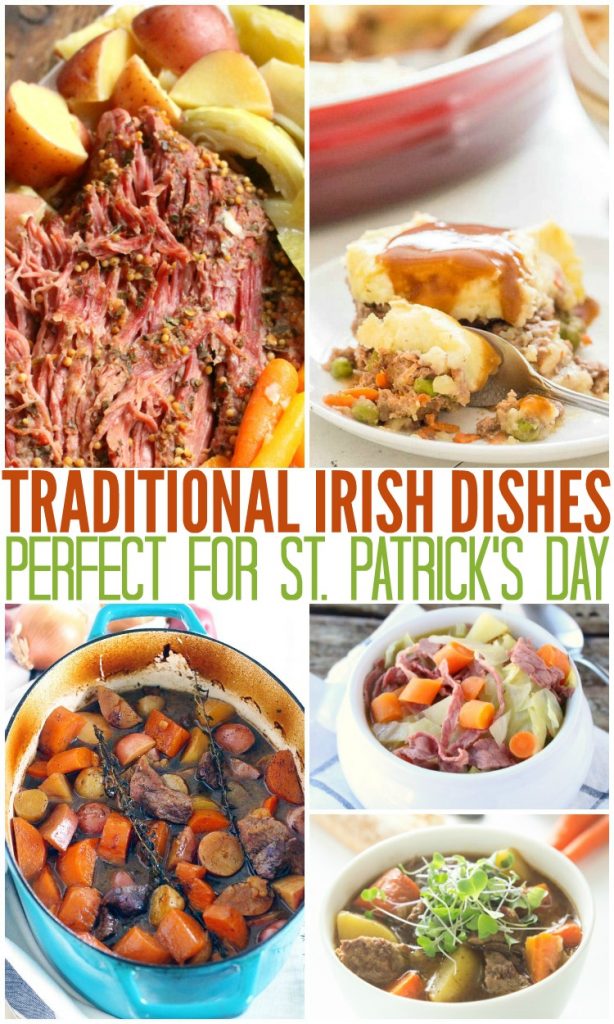 Easy Traditional Irish Recipes
When it comes to Irish dishes, I do believe Instant Pot Corned Beef & Cabbage is as traditional as it gets.
Vegan Irish Stew is filled with hearty vegetables in a rich, earthy, thick stout beer broth.
Serve the below soda bread with a big bowl of Irish Leek & Potato Soup.
A twist on traditional soda bread, this crusty Irish Cheddar & Bacon Soda Bread is packed with so much flavor.
If you need a side, try Colcannon! It's a traditional Irish side dish of mashed potatoes, cabbage and green onions!
Instant Irish Stew is our new favorite stew recipe!
Don't have an Instant Pot? Check out this fool-proof Crockpot Corned Beef and Cabbage.
Or put a twist on tradition, and make Corned Beef and Cabbage Soup.
This Irish Guinness Beef Stew is topped with micro greens that look like lucky clovers.
Quesadillas don't get much better than these Corned Beef and Cabbage Quesadillas.
Shepherd's Pie with a beefy twist!
This vegetarian Irish Stew includes Guinness, sweet potatoes, lentils, and tempeh.
Chop the veggies the night before, and toss everything in the crockpot the next day to make Crockpot Irish Stew.
Dublin Coddle is a traditional Irish Classic made with potatoes, sausage and bacon then slow cooked to perfection!
This simple Irish Lamb and Potato Stew is cooked in a dutch oven and features sweet potatoes and dark beer for amazing depth of flavor.
These Chocolate Cupcakes with Baileys Cream Cheese Frosting are inspired by 2 Irish favorites!
Guinness Beef Stew with Cheddar Herb Dumplings is rich, comforting, and deeply flavorful.
This Irish Shepherd's Pie will hit the spot just right when you're craving stick to your ribs comfort food! Unlike most recipes, you don't need to pre-cook the meat filling.
This Corned Beef Sauerkraut Reuben Braid is a FAN FAVORITE on Family Fresh Meals!
Just 10 minutes of prep and one pot for this Dump-and-Bake Corned Beef and Cabbage!
This classic Irish Shepherd's Pie combines Guinness Lamb with horseradish mash.