Spuds rule!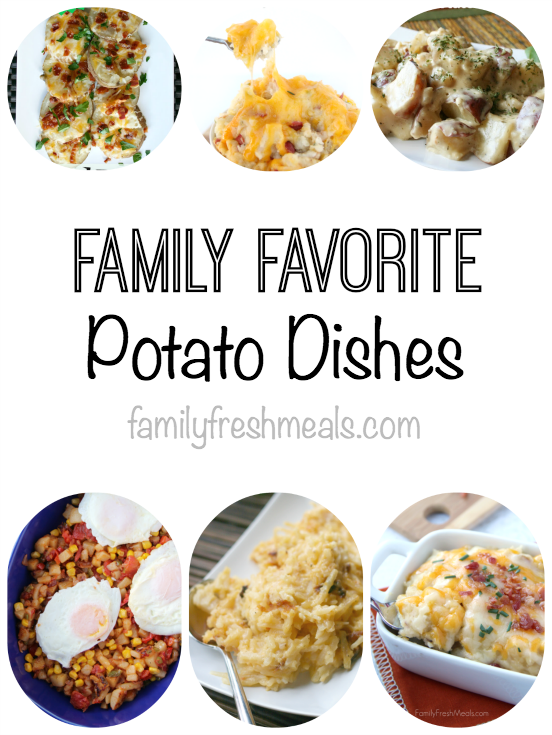 Potatoes are the workhorse of the kitchen. Seriously, they can do anything.
They're cheap. They're filling. They're nutritious. Did you know one baked potato has just 150 calories, no fat, four grams of fiber, and as much vitamin C as a glass of orange juice? I really think potatoes should qualify as a superfood. Or at least a superfood's sidekick.
But the really wonderful thing about potatoes is that they are so versatile. You can serve them at every meal: hash-browned for breakfast, baked and topped for lunch, mashed on top of a shepherd's pie for dinner. You can cook them just about any way you can cook anything: fried in a pan, boiled in a pot, baked in their jackets, microwaved, even grilled over charcoal.
You can put them in soups, in stews, in casseroles…or serve them all by themselves. And if you ever have more people than you expected dinner, you can always cook up a few more potatoes to make the meal go farther.
Here are a few—just a few!—of my Family Favorite Potato Dishes. Obviously I couldn't even begin to list all of them. But these are enough to get you started on the road to Spud Enlightenment.
Family Favorite Potato Dishes
TWICE BAKED POTATO CASSEROLE || FamilyFreshMeals.com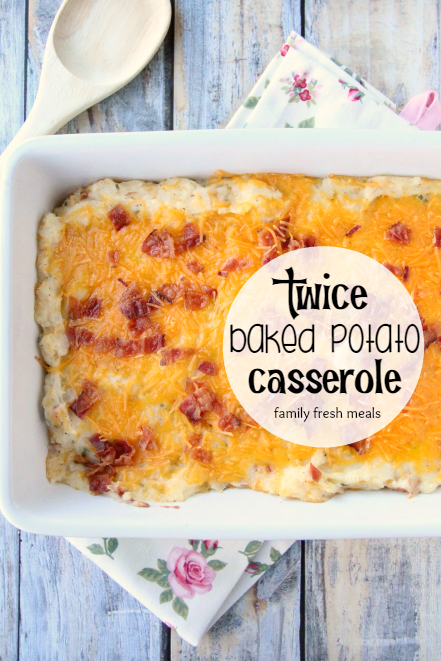 HERB OVEN ROASTED POTATOES || Spend with Pennies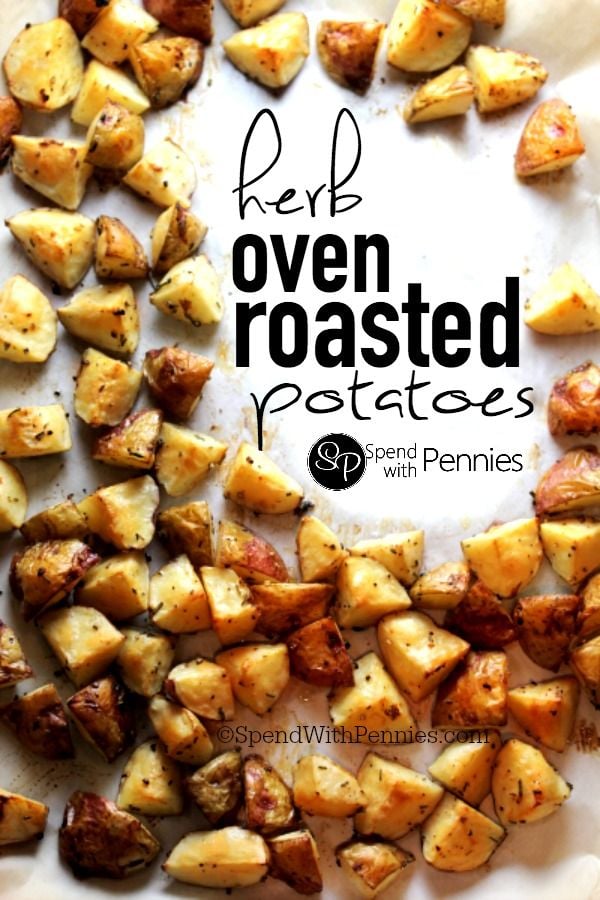 CREAMY RANCH CROCKPOT RANCH POTATOES || FamilyFreshMeals.com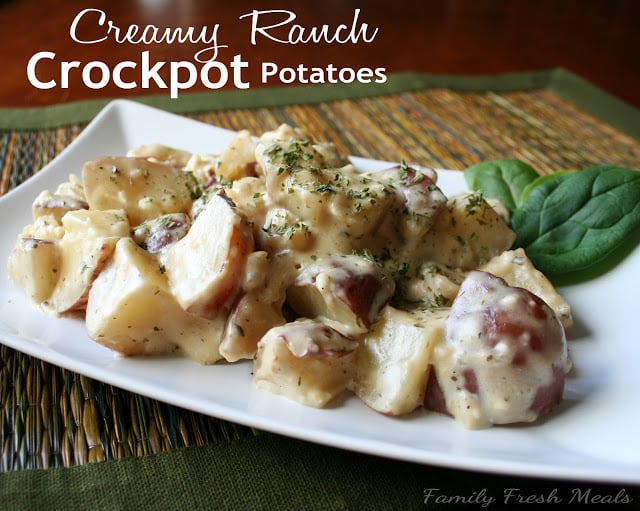 SLOW COOKER CHEESY POTATOES || Six Sisters Stuff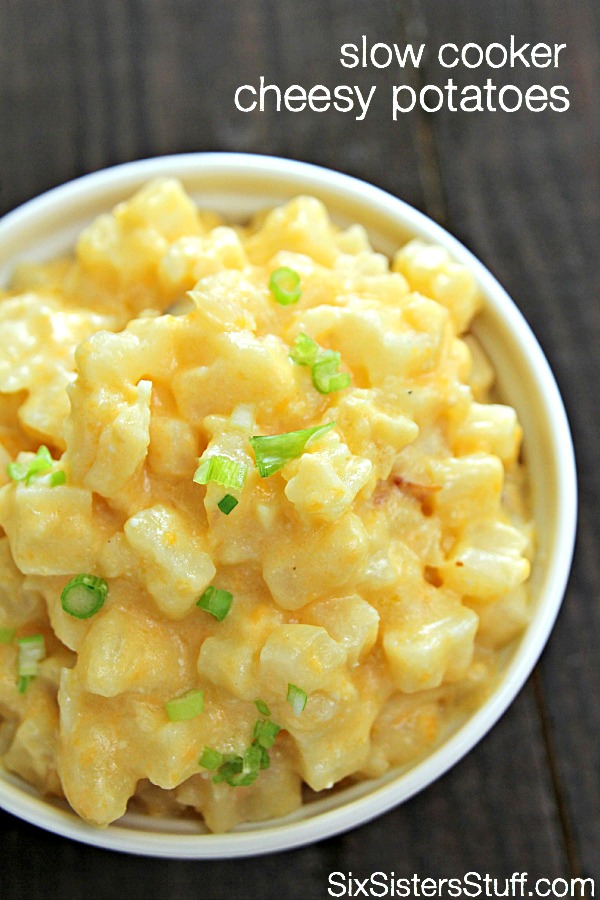 HEALTHY BREAKFAST HASH || Family Fresh Meals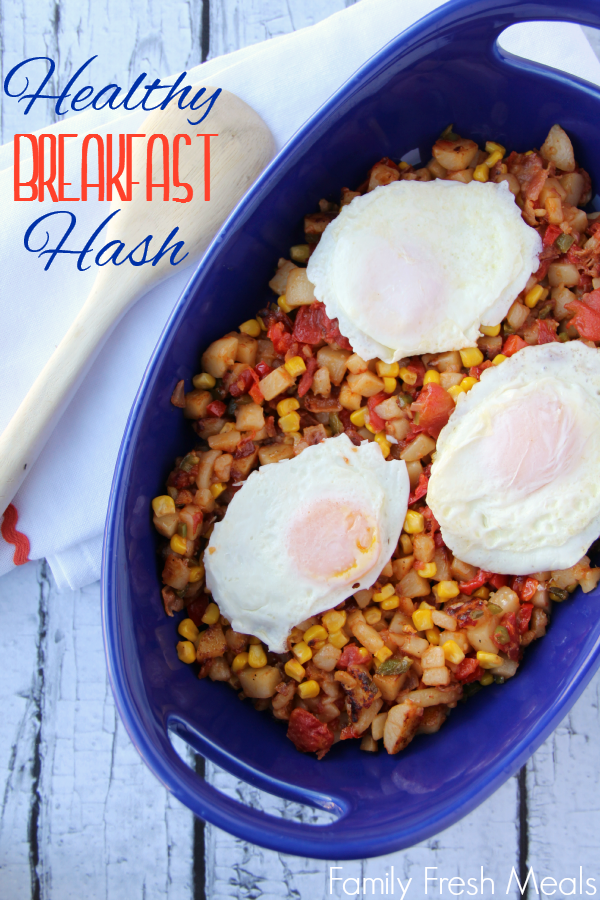 CROCKPOT HAM AND RANCH POTATOES || Recipes That Crock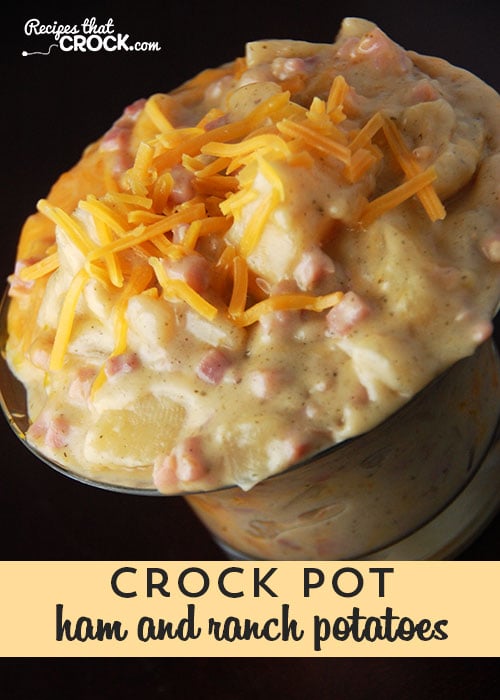 SLOW COOKER SCALLOPED POTATOES || Family Fresh Meals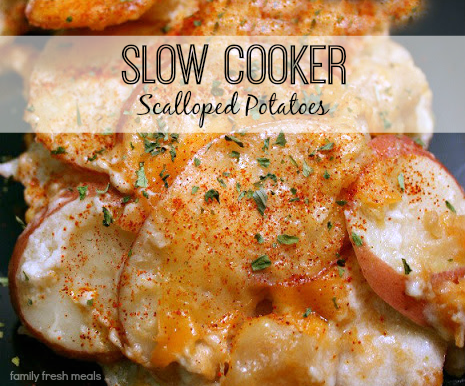 HAMBURGER HASH || The Magical Slow Cooker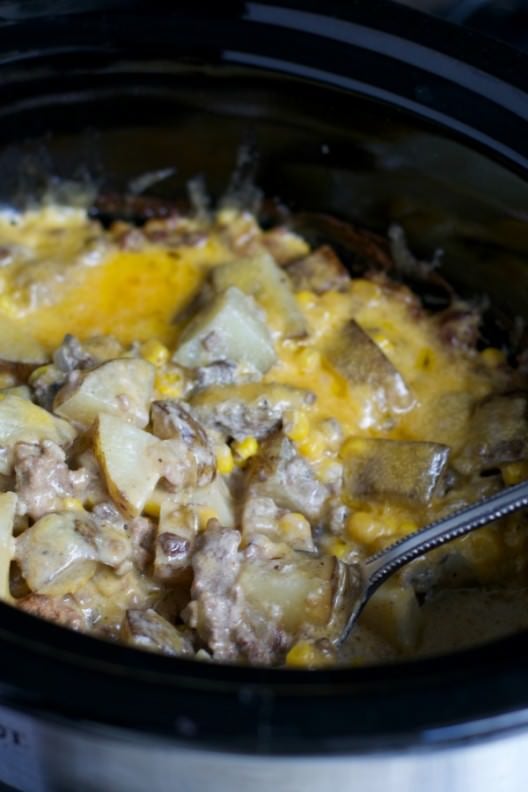 CHEESY CROCKPOT MASHED POTATOES || Family Fresh Meals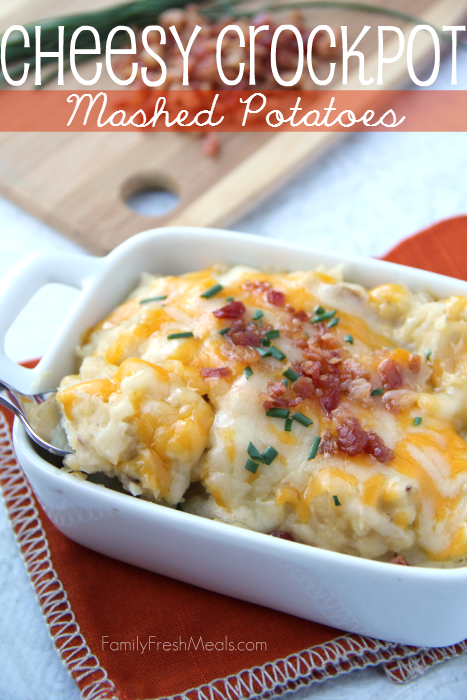 CRISPY POTATO ROAST || Cakes Cottage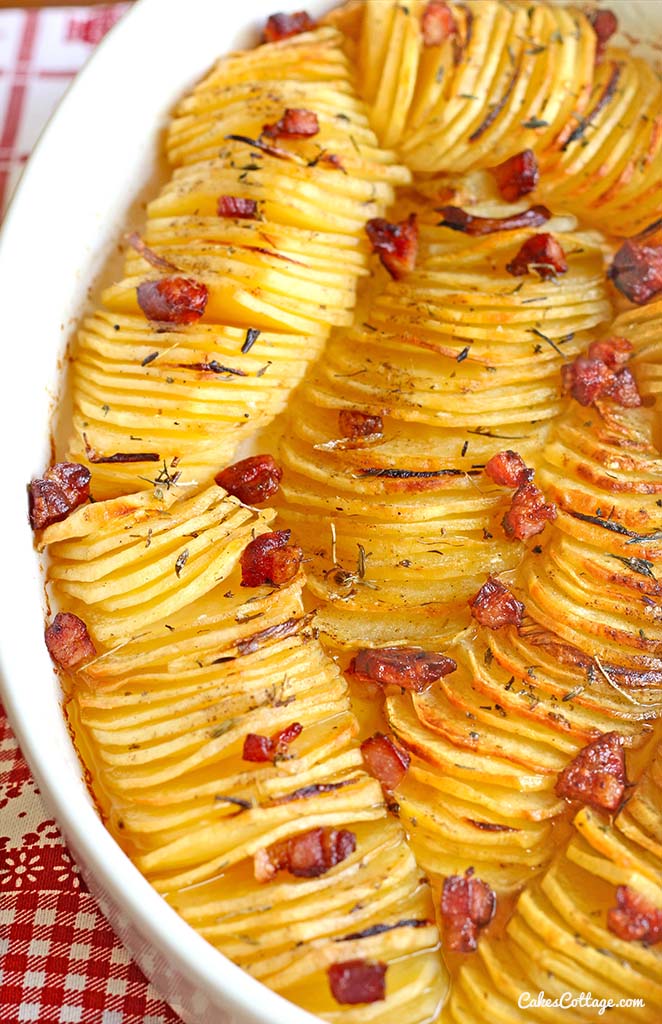 CROCKPOT CHEESY HASH BROWN CASSEROLE || Family Fresh Meals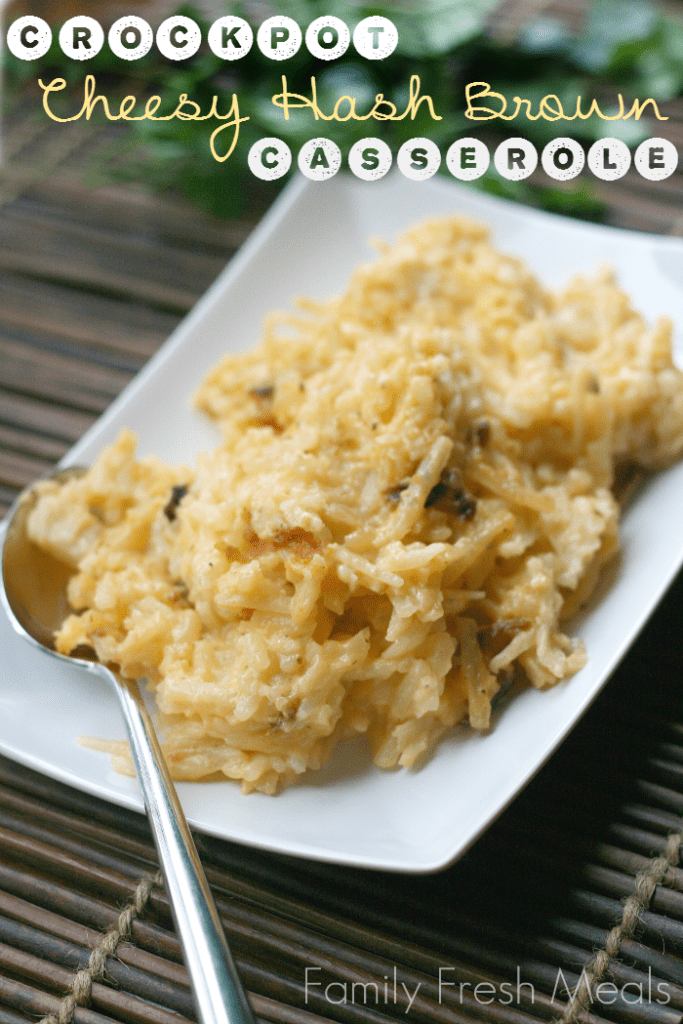 BLOOMING POTATOES || The Gunny Sack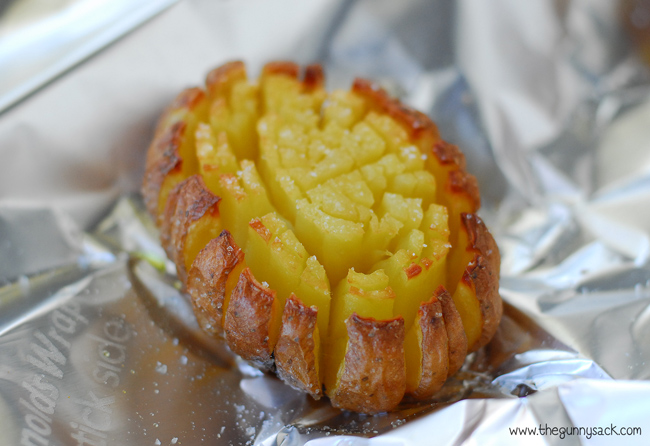 LOADED POTATO ROUNDS || Family Fresh Meals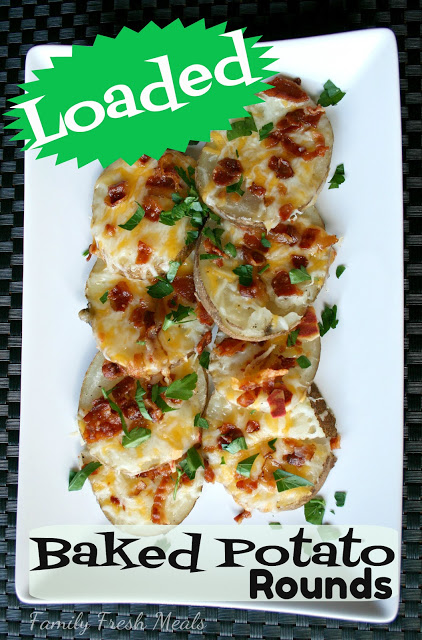 THE BEST TWICE BAKED POTATOES || Crafty Morning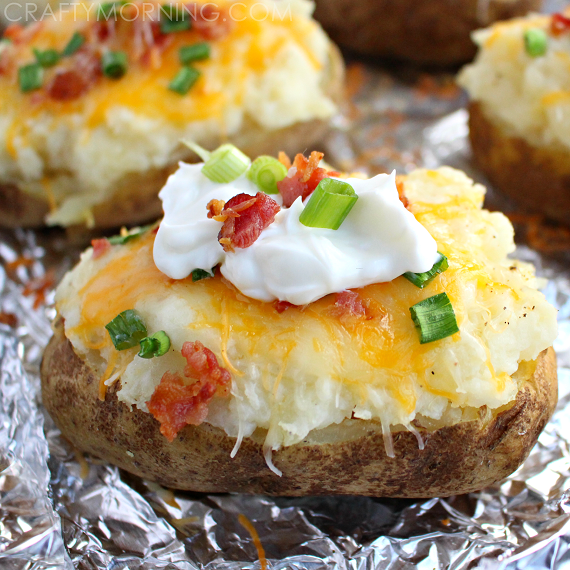 CROCKPOT GREEN BEANS POTATOES AND HAM || Family Fresh Meals