I bet you didn't know you could do THIS many things with Oreos!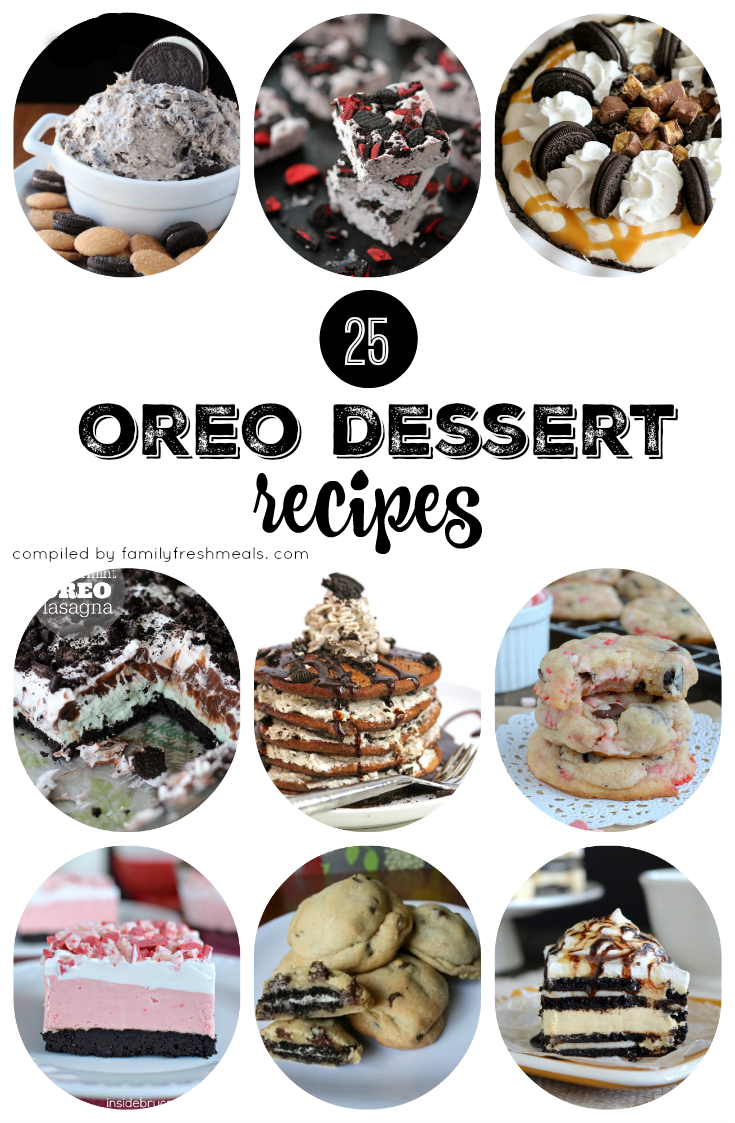 Who doesn't love a nice chocolatey Oreo? I'm a sucker for dunking them in milk. So good! But this holiday season, I'm taking Oreos to a new level. There are so many different ways to incorporate the cookies into other desserts and add that extra bump of flavor.
I've been making my lists of desserts to make for the holidays as well as gifts to give and so far, I've added qutie a few of these recipes to the list. Oreo's are just so versatile to work with.
In this Oreo Dessert roundup, you'll discover new ways to enjoy the yummy cookies and great ideas for gifts or cookie exchanges. Which Oreo recipe are you going to make?
Oreo Dessert Recipes
Oreo Snickers Pie || Lil Luna