A set of fresh new lunchboxes, coming your way!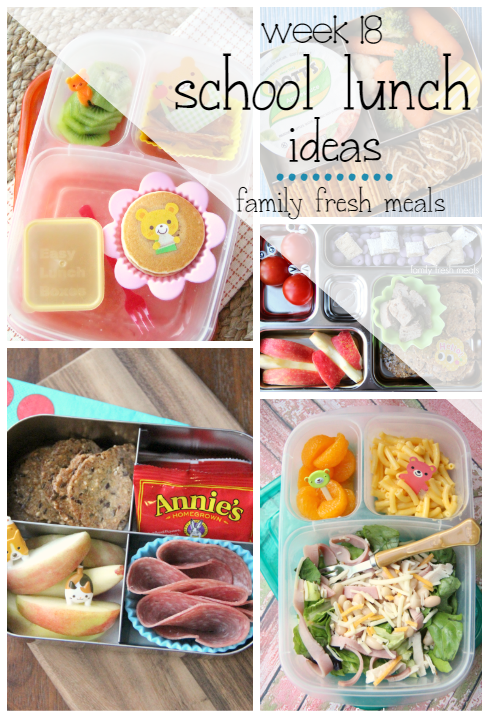 (post contains affiliate links)
TGIF! I hope you all had a lovely week. How's the lunch packing been going? Remember if you ever have any questions or tips to share, leave it in the comments at the end of the post. I always love to hear about what you're packing, and of course, love to help if you have a question 🙂
There's nothing too special about lunch this week. Just some good old lunchbox staples I like to turn to and that the kids love to eat. I hope you enjoy what I packed this week!
---
{School Lunch} First up we have one of my go-to sandwich free lunches. Apple sauce, veggies & dip, a Cliff Zbar and crackers. Packed in a Lunchbot Trio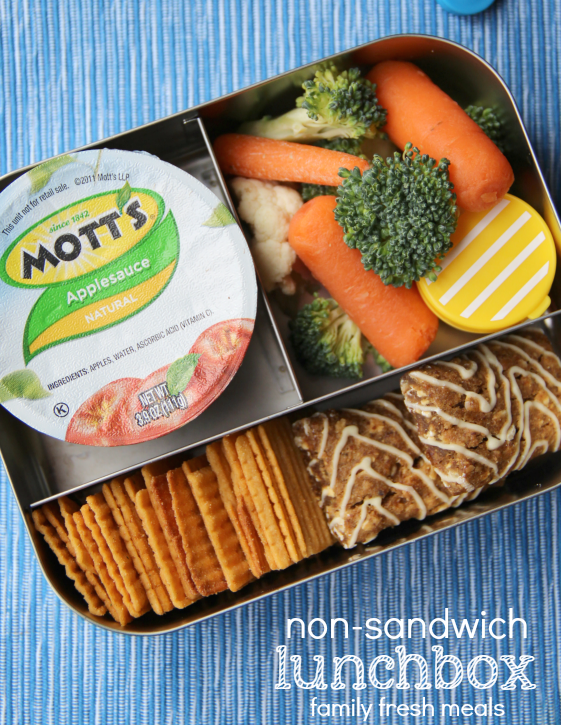 ---
{School Lunch} Have you ever met anyone who didn't love brunch? I know I haven't. Brunch packed for lunch it one of my kids' favorites! Here I have packed some mini pancakes, syrup in a mini dipper, bacon and kiwi. Packed in EasyLunchboxes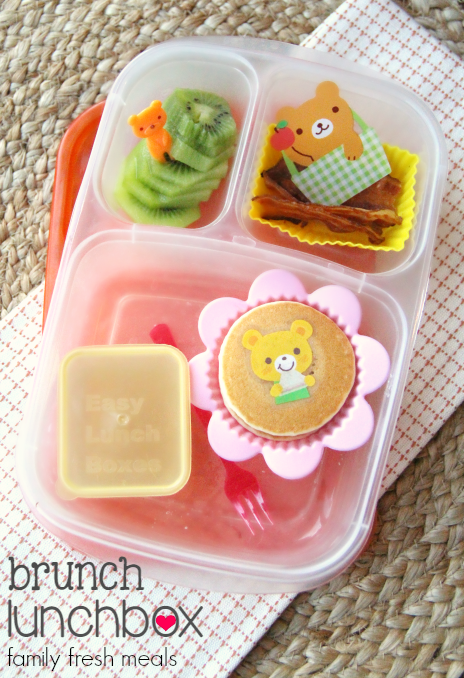 ---
{School Lunch} Here I packed up some leftover crockpot steak, crackers, yogurt raisins & cereal, cherry tomatoes and apples. Packed in a Planetbox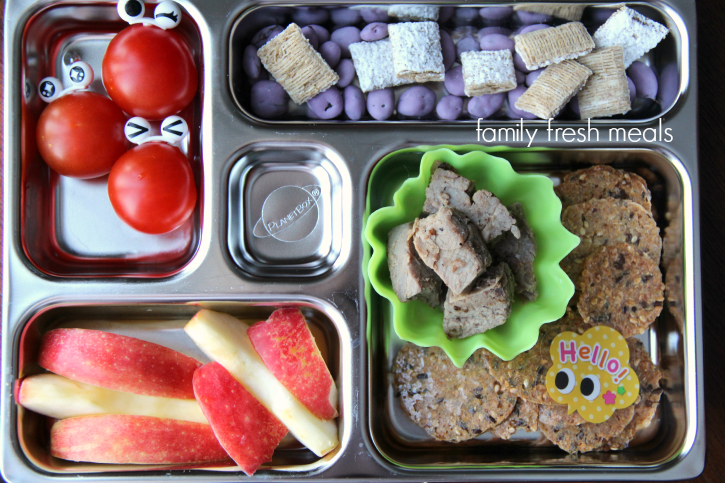 ---
{School Lunch} Quick and easy salad? Yes please. Here I have a yummy salad packed up with some oranges and leftover mac & cheese. Packed in EasyLunchboxes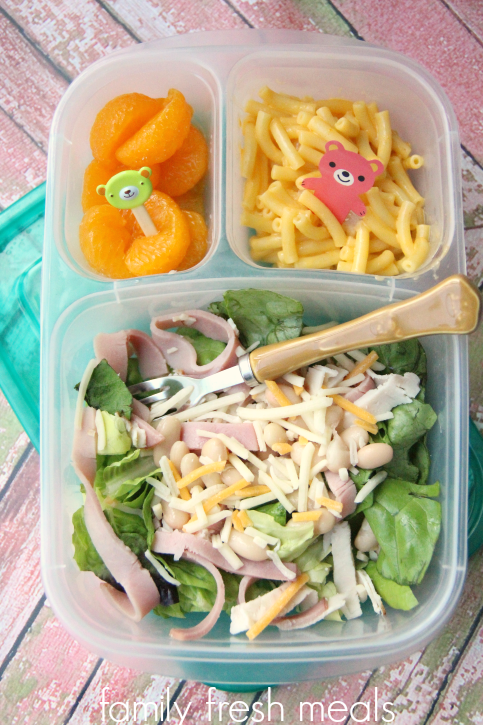 ---
{School Lunch} Last but not least we have some Mary's Gone Crackers (<— omg…love these things!) fruit snacks, apples and some salami. Packed in a Lunchbot Quad