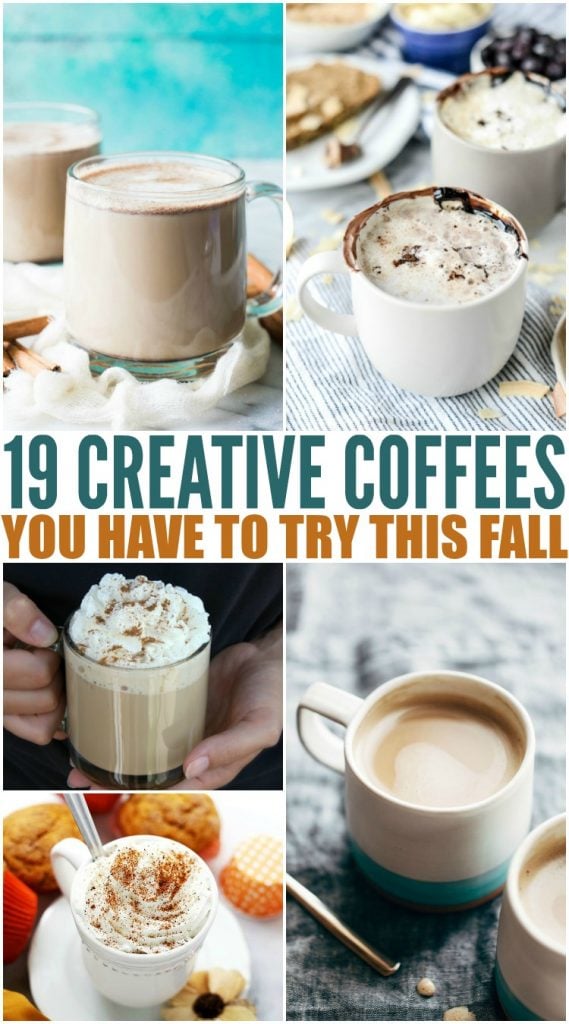 I can't think of a better way to spend a fall evening than outside on my porch sipping a hot cup of coffee. The cooler evenings have me often escaping the hectic nights inside my house and rocking on my porch. I try and do this at least two or three night a week. There is something special about rocking and sipping. It relieves stress and I truly believe makes me a better person.
The same old same old drink gets old fast though. So I like to change it up. Here are a few Creative Coffee Recipes to try this fall from some of my favorite bloggers.
Creative Coffee Recipes
1 – You can have a delicious Pumpkin Latte with little effort when you use your slow cooker.
3 This Cinnamon Dolce Latte is just like the one from Starbucks.
4 – If eggnog is one of your favorite things about fall, you will fall in love with this Crock Pot Eggnog Latte.
5 – Cashew Coffee may just be the creamiest coffee you've ever had, made with just brewed coffee, cashews, honey and sea salt.
6 – The only thing sweeter than a fresh out of the oven cookie is this Snickerdoodle Latte.
8- Nutella lovers rejoice. Now you can drink your favorite snack, thanks to this Nutella Latte.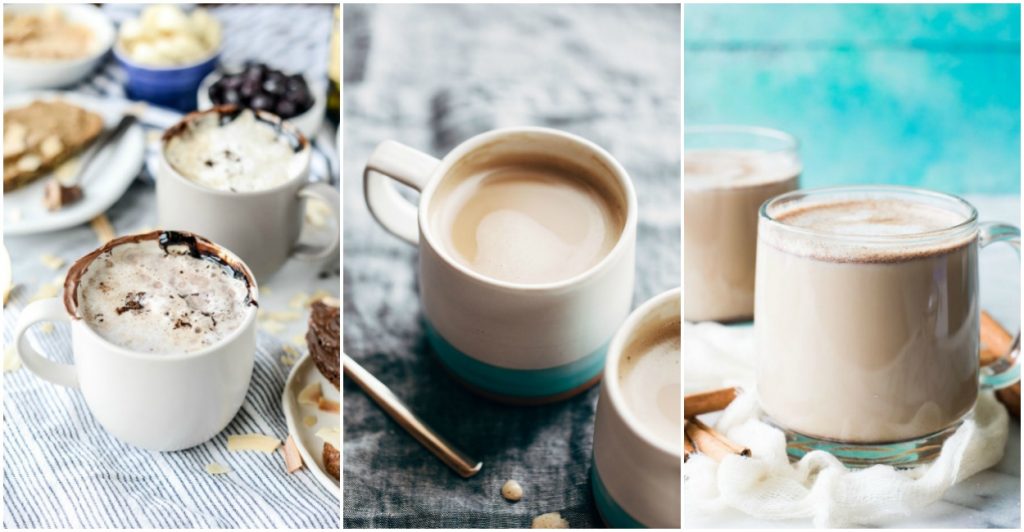 10- This Hot Vanilla Caramel Latte promises to be even better than Starbucks.
11 – Fall meals pumpkin flavored everything. Including this Pumpkin Spice Latte.
12 – Skinny Vanilla Latte is a healthier way to enjoy cold evenings.
15 – You can have your cake and eat it too with this Red Velvet Latte.
16 – Your sweet tooth will thank you for making this Sea Salt Caramel Mocha Latte.
17 – Cinnamon Roll Latte is made using maple syrup.
18 – This Vegan Chai Latte is dairy-free and naturally sweetened with a touch of maple syrup.
19 – Toasted Marshmallow Latte is like a s'more- but better.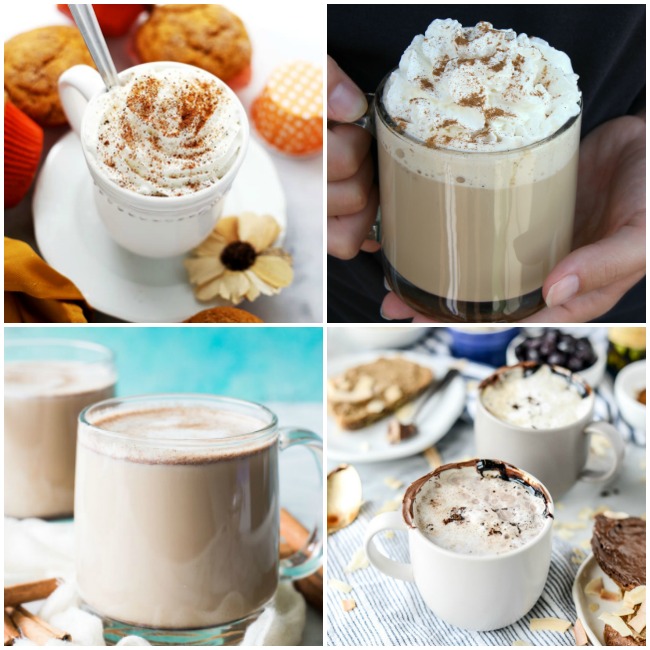 Do you love Family Fresh Meals? Never miss out on FUN new meals or Easy Lunchbox Ideas for the Family and SIGN UP to have my posts sent right to your inbox! It's EASY PEASY! Just CLICK HERE and enter your email!XO
Corey, Darryl, Big D & Little D